ARTICLE
Printer selects gas analyser
15 April 2016
Digital print technology company Tonejet recently purchased a portable VOC monitor from Ashtead Technology to ensure the protection of staff, and to assist in conformity with the ATEX Directive as part of the Machinery Directive 2006/42/EEC on CE-Marking.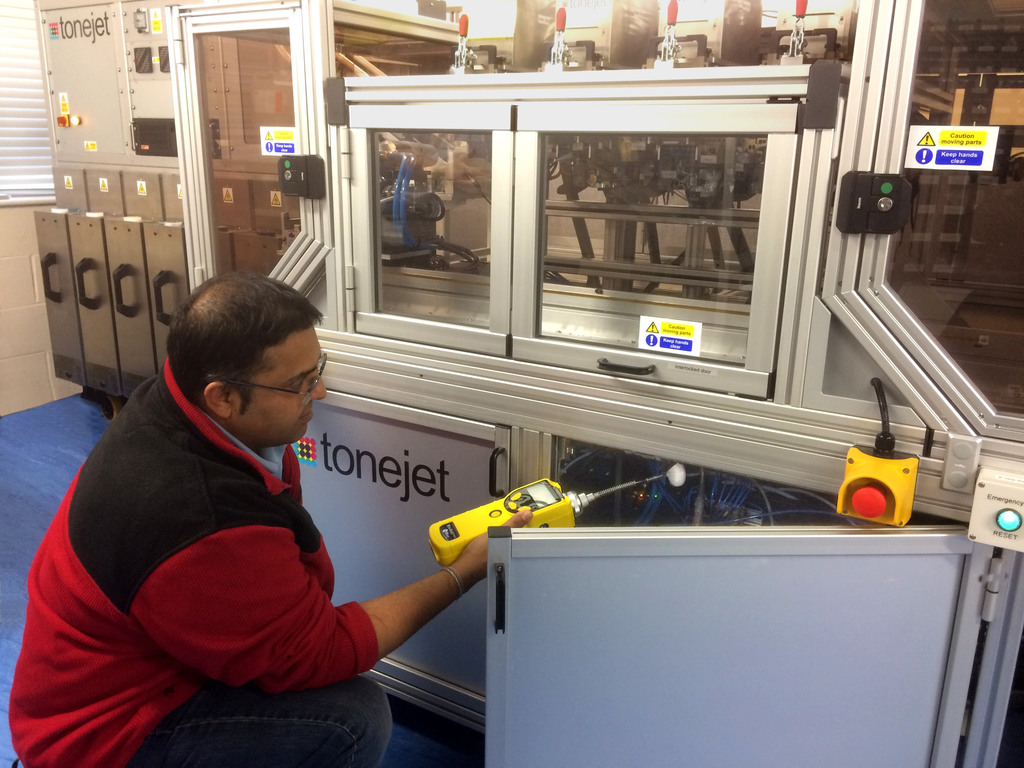 Tonejet's jetting process electrostatically ejects charged pigment ink particles from a linear array of ejector tips. This no-nozzle printing technology is able to deposit concentrated pigmented inks, achieving a super-thin ink layer. Utilising 10-20x less ink than traditional inkjet processes, this saves costs, dramatically lowers VOC emissions and enables printing on a wide range of substrates for both flat and curved surfaces such as beverage cans.
With a fast response time and a wide range, the MiniRAE 3000 was chosen for Tonejet's application.
"Following initial training from Ashtead, we have been very pleased with the performance of the PID and with Ashtead's service," Tonejet's Ian Ingham said. "Our VOC levels are a fraction of the permitted levels, but we need accurate data for conformity and for ongoing assurance that the health of our staff is protected."
OTHER ARTICLES IN THIS SECTION