ARTICLE
Worker emergency ID
02 March 2016
Vital ID, a leader in worker emergency ID, has launched a new product.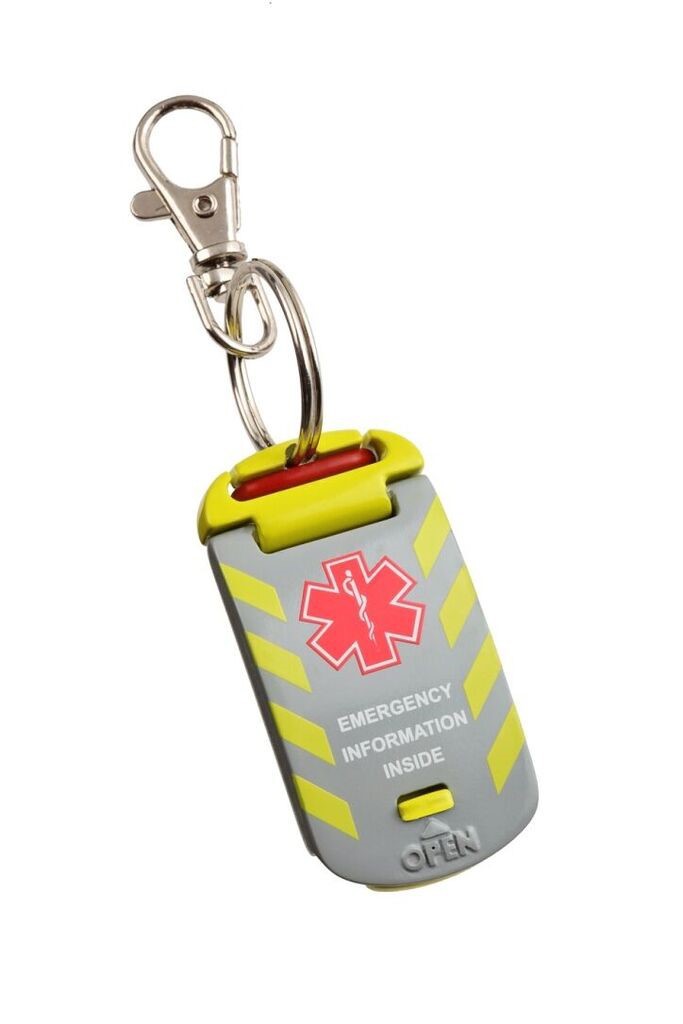 The 'Universal Fit' ID attaches to workers' harnesses, belts, boots, zips and key-rings etc. providing invaluable information to medics in the event of an accident or medical emergency.
It is specifically designed for situations where hard hats are not predominantly worn such as the office, light industry and commercial vehicles.
Personal information on synthetic paper sits inside a secure waterproof unit. This is surrounded by a durable but attractive slim casing with a strong safety message i.e. 'Emergency Information Inside' that is visible to co-workers and first responders at an incident. It comes with a metal key ring for attaching to lanyards and key-rings.
Dr Treive Nicholas, director at Vital ID, said: "The new 'Universal Fit' ID reaffirms our commitment to providing low cost innovative Emergency ID solutions. Suitable across a broad range of work places, 'Universal Fit' ID helps health & safety professionals manage workplace risk and save lives."
To find out more visit Stand C54 at The Health & Safety Event (NEC Birmingham, 22-24 March 2016).
www.healthandsafetyevents.co.uk
OTHER ARTICLES IN THIS SECTION