ARTICLE
Sustainability & safety
07 December 2015
A laboratory project by electronic airflow control and monitor manufacturer and consultant Temperature Electronics Ltd (TEL) is helping to save a university laboratory a projected 270MWh of energy and over £34,000 in associated energy costs per year.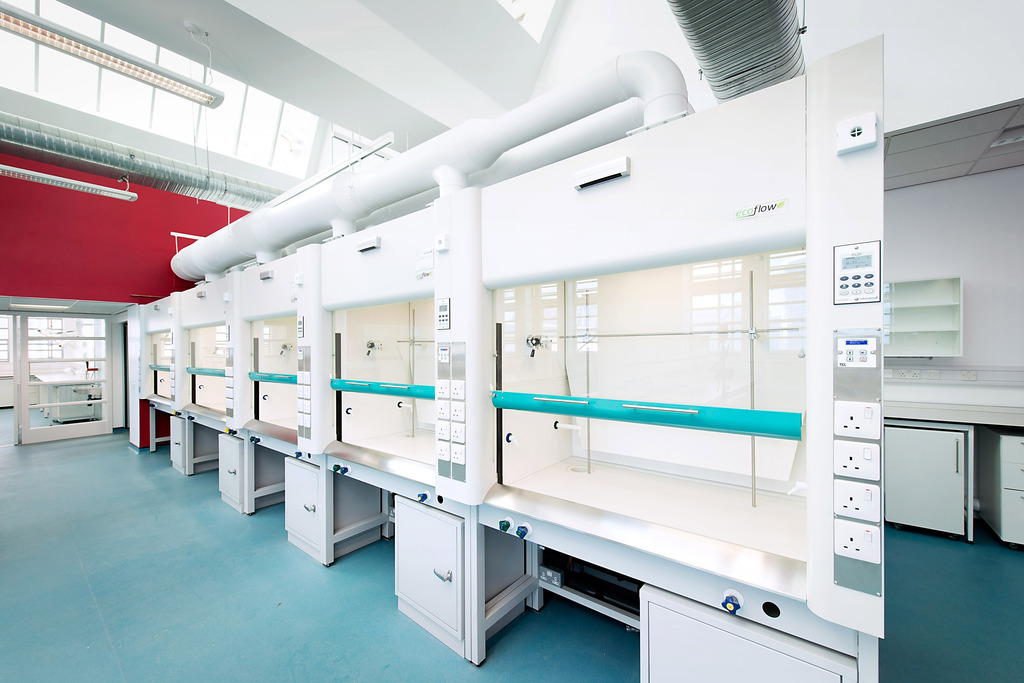 TEL's work with fume cupboard manufacturer Laboratory Specialist Services, for the University of Glasgow, was part of the institution's laboratory refurbishment project, which recently won the refurbished laboratory category of the S-Lab 2015 Awards.
The international S-Lab Awards scheme recognises excellence in the design, operation and management of laboratories that has resulted in improved performance and enhanced sustainability and safety.
The University of Glasgow's project involved the consolidation of its medicinal chemistry and chemical biology laboratories into a single 500m2 open plan laboratory in the grade A listed Joseph Black building.
The new laboratory was created to facilitate collaboration between staff, while minimising energy and water use.
Laboratory Specialist Services installed a variable air volume (VAV) fume cupboard system, incorporating TEL's AFA1000/E digital airflow controllers and auto sash controllers. The VAV controllers regulate airflow according to need, while the auto sash controllers automatically close the fume cupboards when not in use.
OTHER ARTICLES IN THIS SECTION