ARTICLE
Cuts noise & vibration
03 December 2015
The Makita 18v DTS141 Oil Pulse impact driver is designed to deliver impact power whilst substantially reducing the machine's operating vibration and noise levels.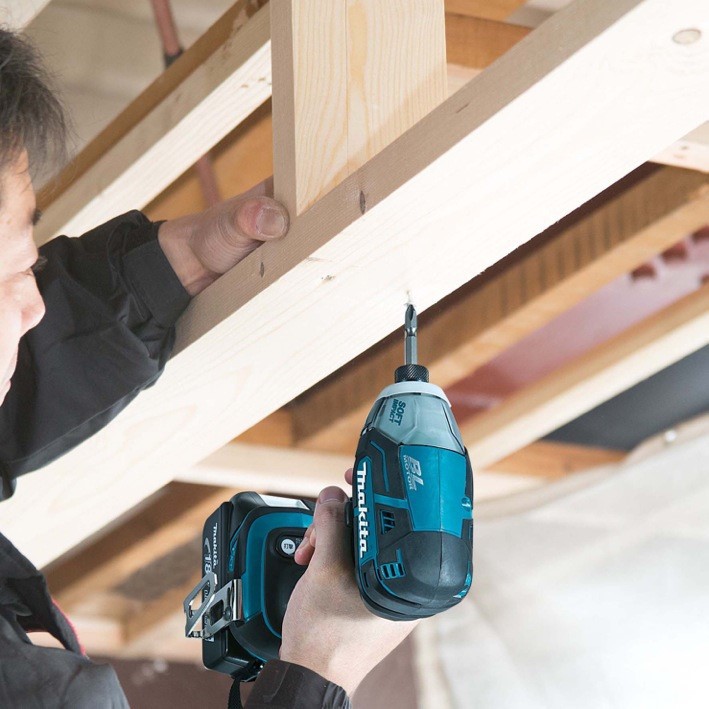 With existing impact drivers in the Makita range, the impact action is metal-to-metal with the high speed action damped by springs. In the Oil Pulse version hydraulic oil is compressed by a rotary drive train and the hydraulic pressure promotes the impact action. The Makita DTS141 gives two impacts per rotation of the ¼ hex driving shank.
Whilst maximum tightening torque is limited to 40Nm – adequate capacity for the majority of assembly and installation tasks – the impact noise generated by this driver is significantly less than those in the current range. The maximum sound pressure level is 77dB(A) against the 96dB(A) of the traditional products. Similarly, the Oil Pulse system slashes the vibration rating of the DTS141 down to 7.0m/s² against an established rating of 12.5m/s² for the Makita DTD148 driver.
The Makita DTS141 brushless impact driver features the 3-stage impact power and shaft speed selection delivering up to 2,700 impact blows per minute and running up to 3,200rpm in max power selection. This is suitable for M8 machine screws, M6 high tensile bolts and 125mm coarse thread screws.
OTHER ARTICLES IN THIS SECTION