A force to be reckoned with
02 September 2015
Professional craftsmen know the difference it makes when they're working with top quality tools. This is especially true for clamps, which often have to be put into place quickly to hold, support or stabilise whatever you're working with.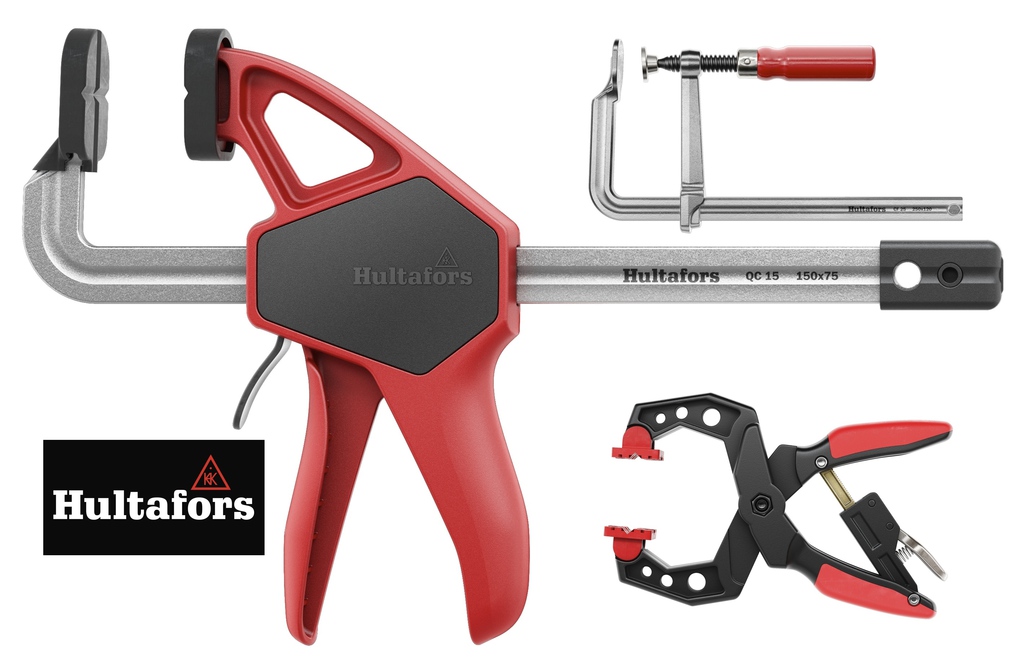 Hultafors says that's precisely what its new range of clamps do. They designed to be easy to use, durable and deliver a reliable clamping force quickly and efficiently.
Made from sturdy glass-reinforced nylon, they have a die-cast steel rail that enables them to withstand tough conditions and maintain a consistent clamping force over a long period of time.
Hultafors has prioritised compact and ergonomic design and durable materials combined with maximum clamping force in a tool that will work effectively even in tight spaces.
To download a digital catalogue visit www.hultafors.co.uk.
OTHER ARTICLES IN THIS SECTION