Lone worker smartwatch app
01 July 2015
Lone workers faced with potentially dangerous situations will be able to call for help on their watch – thanks to a new wearable app developed by Peoplesafe.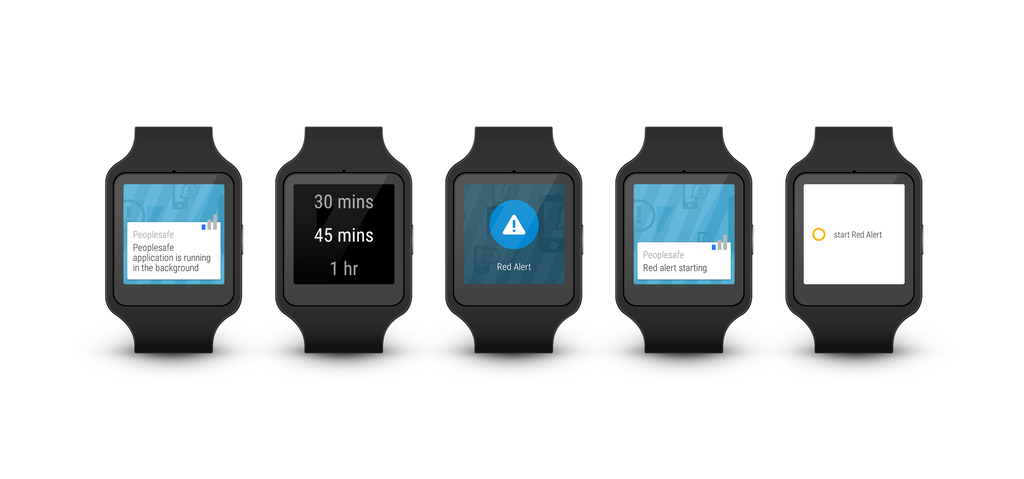 The Peoplesafe app means wearers can activate a Red Alert simply by swiping the screen on their smartwatch or by the voice command 'Ok Google, Red Alert'.
Jake Adams, product manager at lone worker experts Peoplesafe, said: "This is the first product of its kind. We are continually looking at ways to harness technology to keep lone workers and vulnerable people safe.
"But we also need to make sure we maintain our highest standards and not just come up with some sort of gimmick. All our equipment needs to work out in the field and be reliable when people really need it."
Using the latest in wearable technology provided by Sony, the Smartwatch3, Peoplesafe has developed the app which works on the Android Wear platform. The watch has to be connected to a smartphone by Bluetooth, and the smartphone must be running the compatible lone worker app provided by Peoplesafe.
As well as being able to activate a Red Alert on the smartwatch, wearers will be able to set an Amber Alert with a timer. When entering an unknown or risky situation or location, the user can set an Amber Alert timer using the controls on the watch face or by using the voice command 'Ok Google, set me a timer for 30 minutes' This timer is monitored to check the user is safe and well.
The app is currently being trialled by Peoplesafe, with a view to being available on the Android Play Store later this summer. It will be demonstrated at the Safety and Health Expo at Excel in London from June 16 – 18 at the Peoplesafe stand, number M2050.
Peoplesafe, which has its headquarters in South Yorkshire and offices in Ireland and London, is one of the UK's leading providers of equipment, training and monitoring services for lone workers. It provides an NSI Gold accredited service; the highest possible industry recognition.
Other equipment supplied by Peoplesafe includes the Identicom, which looks like an ID badge, but has a discreet Red Alert activation button on the back, and other portable devices, such as rugged mobile phones, with man-down and GPS functionality.
Jake said: "At Peoplesafe we know there is no one size fits all answer to lone worker safety. The device that people use depends on a number of factors such as are their job role and need for discreet equipment or whether they are behind the scenes but going into hazardous areas.
"We see this wearable technology as being suitable for engineers, logistics and retail staff and housing association employees, but it could also work for people in the financial services and individual users."
It's estimated there are 6.8 million lone workers in this country, ranging from lorry drivers and social workers to shop assistants and farm workers.
Peoplesafe's clients include a range of major retailers, house builders and facilities management companies.
OTHER ARTICLES IN THIS SECTION