Convert containers to businesses
23 June 2015
Mobile Mini, a provider of storage containers and portable accommodation, is helping to drive the trend in containers being used as premises, as a new diner opens in London this month, made entirely from two 20ft and one 10ft Mobile Mini storage containers.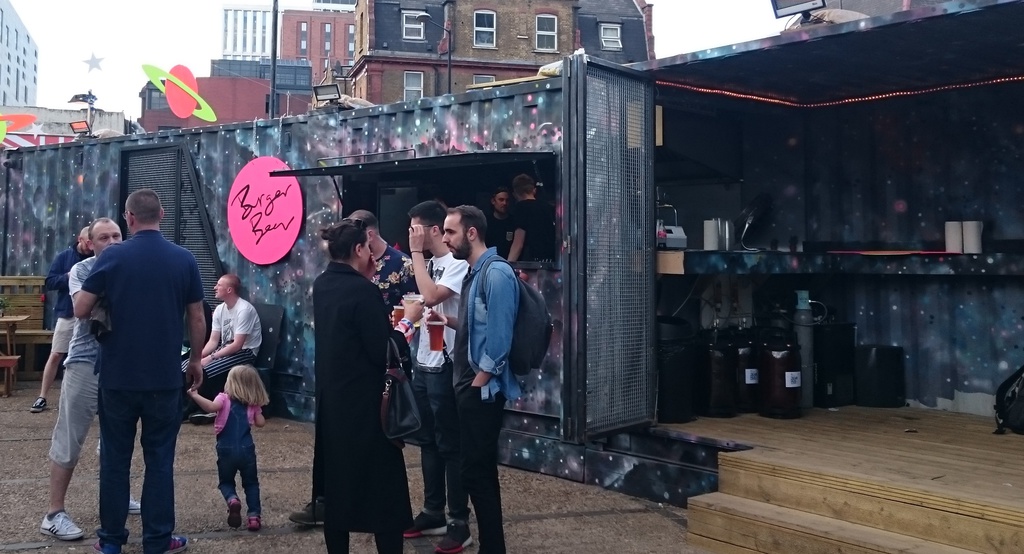 Burger Bear is based at the new 'Magic Roundabout' development in the middle of Old Street roundabout in Shoreditch and specialises in gourmet burgers and music. It's another example of entrepreneurs who are opting for cost effective shipping containers to get their businesses off the ground, by converting containers rather than take on expensive leaseholds or incur high building costs.
Tom Reaney, owner of Burger Bear, said: "I love the look of the containers and they are very robust, cheaper and just a lot more fun for our customers."
Chris Watcham, Health and Safety Director for Mobile Mini UK said: "Although our containers are typically used in construction, building, retail and education, it's exciting to see the growing trend in new small businesses, such as Burger Bear, using storage containers.
"Converted storage containers are an ideal choice for small businesses because of their versatility and affordability. Once planning permission has been obtained, containers can be placed on-site in a matter of weeks, or even days, which gives new businesses the great advantage of getting their premises up and running quickly.
He added: "Whether you choose to purchase either new or used containers, we can take the headache out of the transportation and health and safety matters, thanks to our years of expertise."
OTHER ARTICLES IN THIS SECTION