BSIF Safety Awards 2015 winners announced
22 June 2015
The British Safety industry Federation has announced the winners of the BSIF Safety Awards 2015 to a packed audience at the Safety & Health Expo in London's ExCel.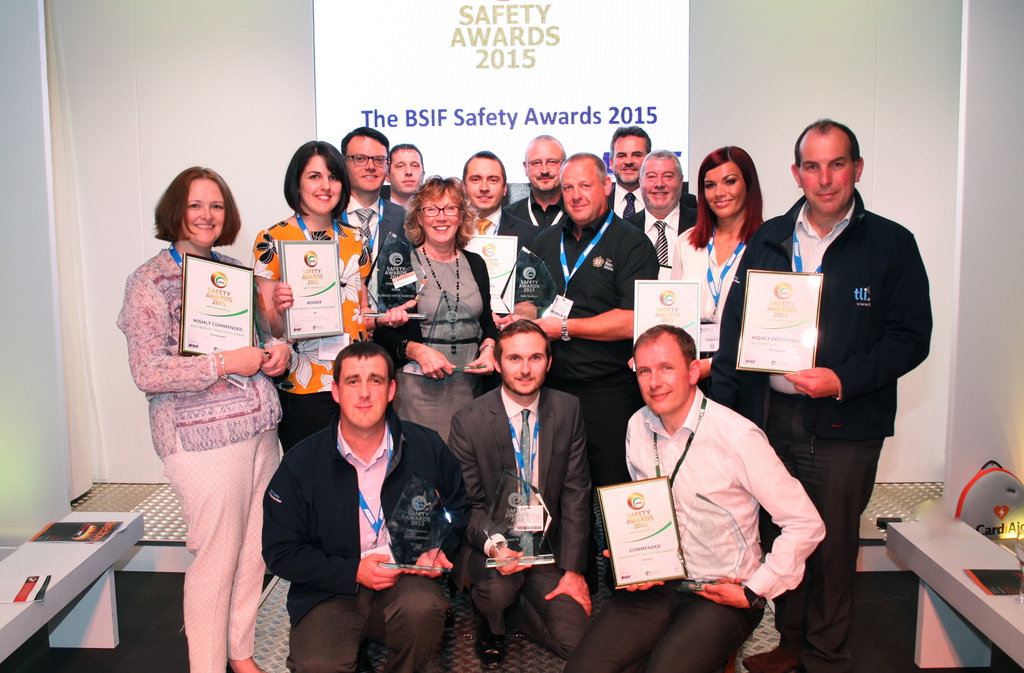 The BSIF Safety Awards are highly regarded in the health and safety industry. There are three awards categories: Product Innovation Award, Service Award and Safety Excellence Award.
Commenting on this year's winners, BSIF CEO, Alan Murray said: "On behalf of the BSIF, I would like to congratulate all the winners of this year's awards. Each winner successfully demonstrated their commitment to excellence in terms of delivering first class health and safety products and services."
The winners were:
BSIF Product Innovation Award
The award for products that are new and innovative and will contribute to improvements in occupational safety and health.
Winner
3M: Organic Vapour Filter End of Service Life Indicator
Highly Commended
Honeywell: Miller H Design Harness
Arco: Impact Glove
Commended
Casella: Airwave App
Safety Apps: Risk Assessor
BSIF Service Award
The award for companies in the safety field offering exceptional and innovative service solutions, voted by the entrants' own customers.
Winner
Capita Health Safety and Environmental Consultancy
Highly Commended
Simon Safety Head Office
Simon Safety West Midlands Branch
Commended
Arco East Midlands
The McOnie Agency
BSIF Safety Excellence Award
The award based upon case studies submitted by members, these awards recognise major improvements in occupational safety created in 2013.
Winner
Brammer and The Royal Mint
Highly commended
TLI Group
To find out more information from the BSIF visit our website www.bsif.co.uk or follow us on Twitter @BSIF1.
OTHER ARTICLES IN THIS SECTION