ARTICLE
Machinery safety guide
19 May 2015
TÜV SÜD Product Service has launched its Practical Guide to Machinery Safety.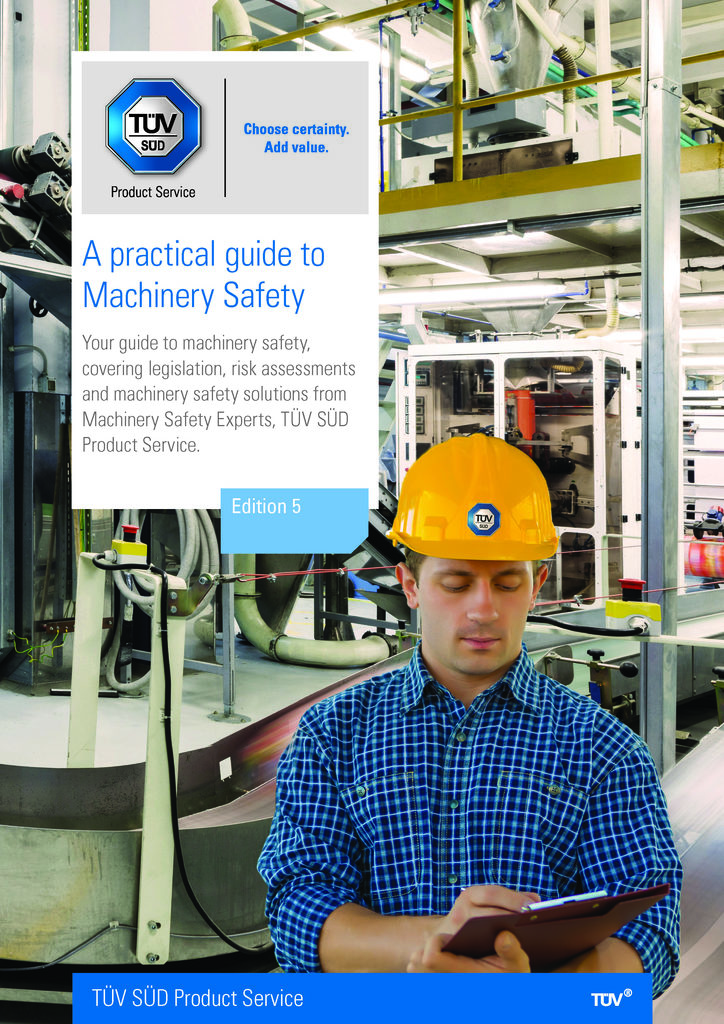 Available as a download from TÜV SÜD's website (www.tuv-sud.co.uk), the guide has been developed in response to the common hazards and issues that its consultants regularly observe when visiting manufacturing sites.
The guide introduces machinery safety, providing guidance on the best route to compliance, including topics such as: The legislative framework; Implementing risk assessments; Four steps to CE marking; Electromagnetic compatibility (EMC); and Provision and Use of Work Equipment Regulations (PUWER).
Neil Dyson at TÜV SÜD Product Service said: "While machinery end-users think they have safety compliance covered, our site visits often prove otherwise. Safety requirements go much further than the Machinery Directive, and a complex series of interrelated standards means that even the most astute can still get things wrong.
"Our new guide will help them to ensure that they are on the right path to compliance as machinery safety is one of the most significant issues facing every manufacturing company in Europe today."
OTHER ARTICLES IN THIS SECTION