Blowdown station
11 May 2015
AirBench has released its new blowdown station, the AirBench BD.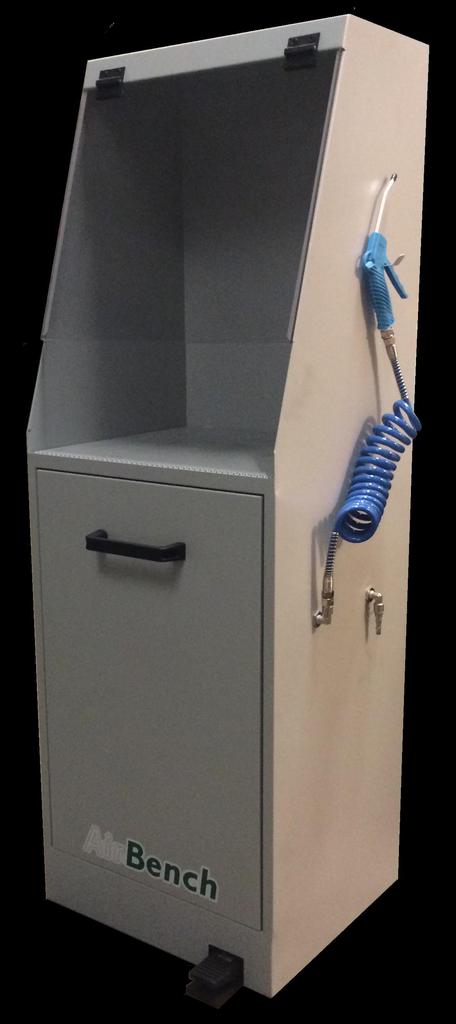 BD is designed as a self-contained cleaning station for the removal of swarf and coolant from machined parts. Parts are placed in the cleaning area, and blown down manually using an integral blowgun. Swarf and coolant are drawn into a bin in the base of the unit; a throwaway filter pad is used to remove the majority of contaminants before returning air to the room.
The blowgun is operated via an integral foot pedal, which also activates the downwards suction. A polycarbonate screen is also provided for operator protection. No power supply is required – AirBench BD is operated solely from compressed air.
BD is suitable for location next to your machine tools, allowing operators to quickly and safely clean parts outside the machine enclosure.
OTHER ARTICLES IN THIS SECTION