ARTICLE
Control indoor air quality
30 March 2015
The latest Indoor Air Quality (IAQ) monitoring instrument from PPM Technology is the PPMonitor TS Unit.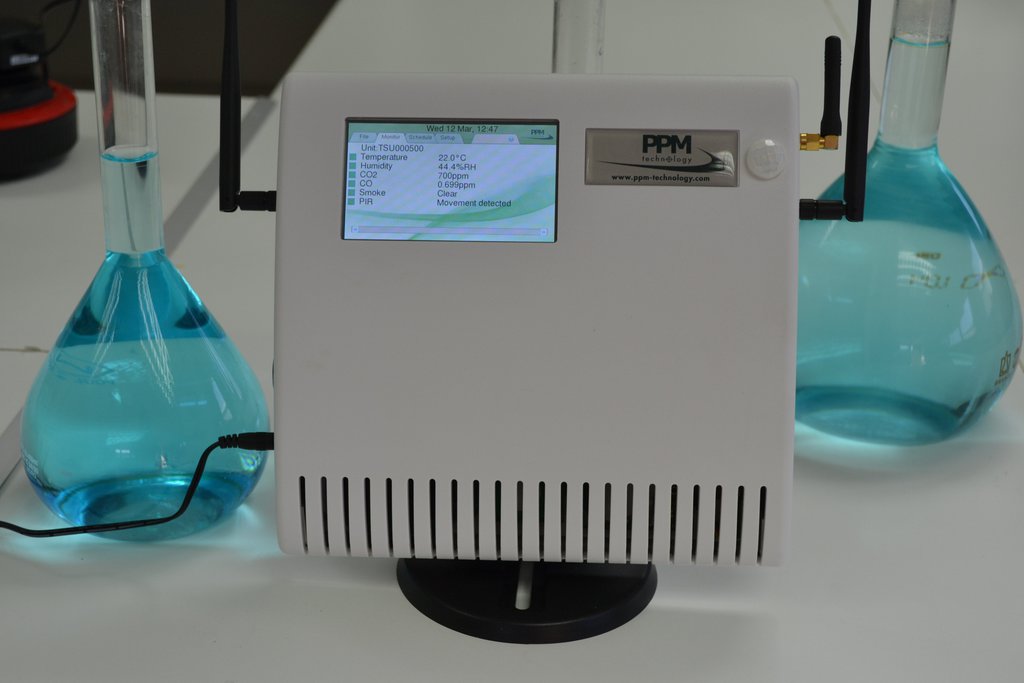 This stand-alone unit is capable of continuously monitoring multiple IAQ parameters. Built with an integrated 4.5" 'touch screen' panel, sensor readings are displayed continuously and in real time.
Each unit can monitor up to 7 customer specified IAQ parameters. Readings are stored on the instrument's internal memory and the user is able to navigate through the software and various sensor options simply by touching the panel.
The 'touch screen' software allows simple control and navigation; setting up of text-message alerts; viewing the data graphically as well as saving and exporting the data into the PPMonitor software suite for more advanced reporting and graphical interpretation. Remote monitoring is also possible via WiFi.
OTHER ARTICLES IN THIS SECTION