Interactive weatherwear
03 December 2014
Committed to keeping people safe and well this winter, Arco has further developed its winter weatherwear layering system, designed to keep workers warm, dry and comfortable in extreme weather conditions.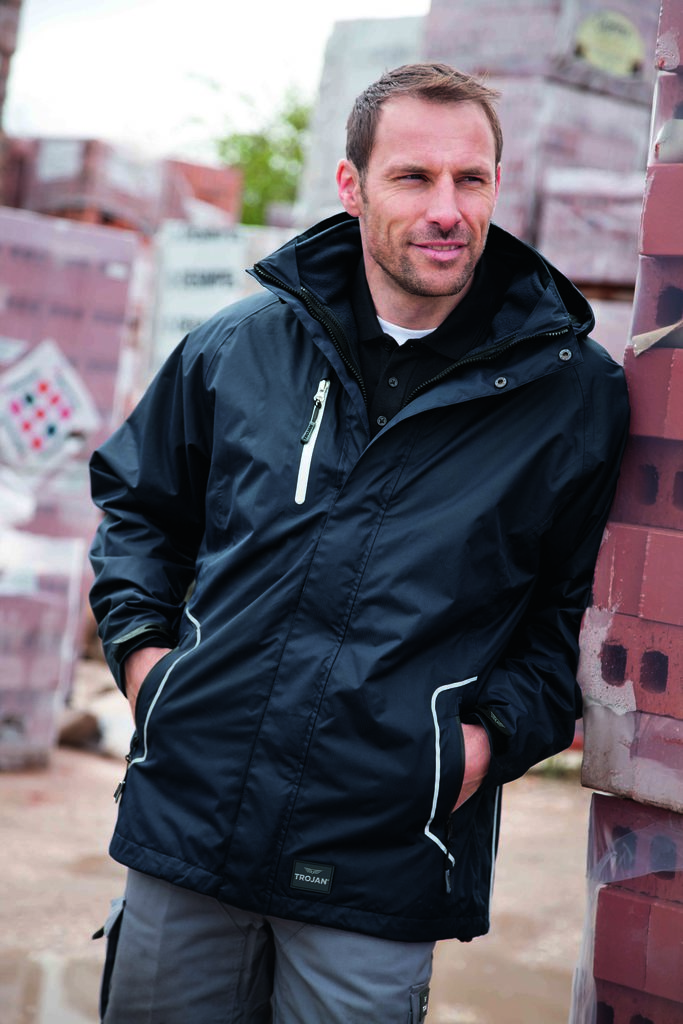 In addition to last year's successful launch of the Trojan Base Layers, Arco has now developed interactive garments which allow an insulating 'mid' layer to be directly zipped into an outer layer. This interactive garment concept provides the wearer with the flexibility to select garments which suit the environment they are working in; they can wear both layers together in colder temperatures or wear the individual garments separately when working in slightly warmer environments.
Product and procurement manager for weatherwear Dalvir Sarkaria said: "Thermal comfort is essential to worker productivity and studies have shown that wearing multiple layers is more effective than a single thick layer. Layering clothing effectively traps heat close to the skin and can be easily and quickly removed if conditions change. Arco's interactive layering system ensures wearers get the best results from their garments by providing up to three individual layers of protection: a base layer, a mid layer and an outer layer."
Arco's range features the antibacterial Trojan Base Layer, which is suitable for multi season use and a choice of insulating mid layers, including the lightweight Trojan microfleece, which can be zipped into the Trojan Interactive GORE-TEX Jacket. An outer layer that shields against wind, rain and abrasion, the Trojan Interactive GORE-TEX Jacket is approved to meet EN 343 Protection against rain and exceeds the conditions of EN14360 Gore rain tower test.
OTHER ARTICLES IN THIS SECTION