Arco joins Britain's superbrands
29 March 2016
Safety expert Arco has joined the likes of Apple, Google, British Airways and Visa as a 'Business Superbrand' of 2016 – the annual initiative to identify and celebrate the UK's strongest consumer and B2B brands in Britain.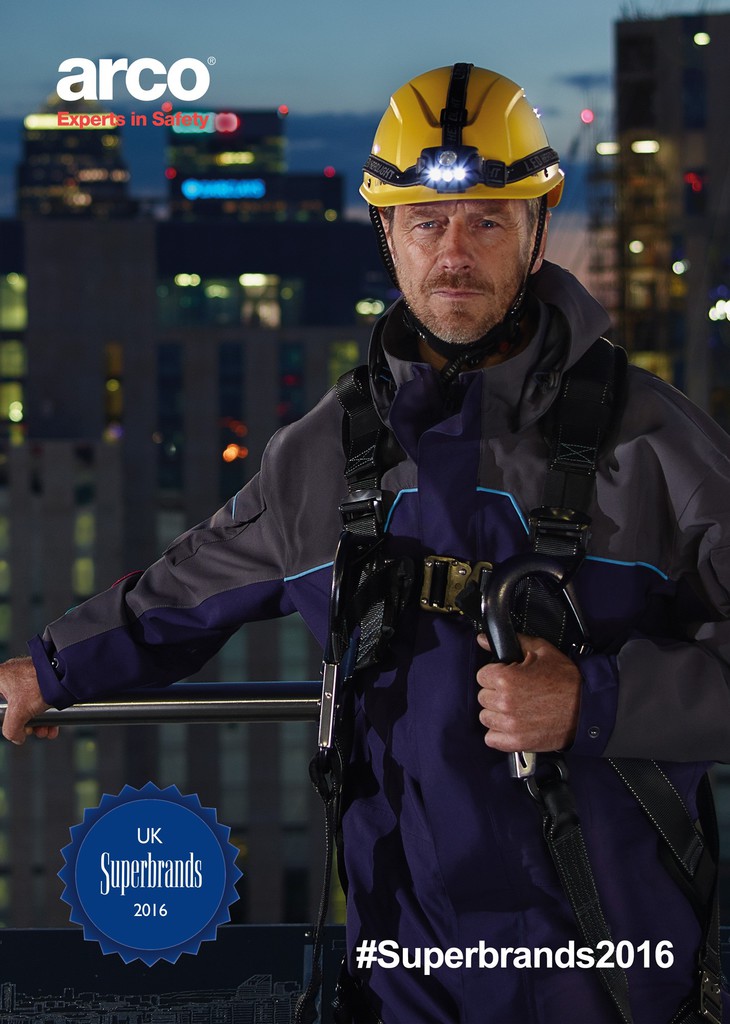 Recognised for the quality, reliability and distinction of its services in the health and safety sector, Arco underwent a rigorous and independent selection process alongside 1,500 brands to receive the accolade.
Arco has now been defined as an "organisation which has established the finest reputation in its field, offering customers significant emotional and/or tangible advantages over its competitors, which customers want and recognise."
Assessed by The Centre for Brand Analysis (TCBA) and the independent and voluntary Business Superbrands Council, Arco was selected by a panel of marketing experts and 2,500 individual business professionals from across the UK.
Lee Morton, head of brand & proposition development at Arco, said: "We are supremely honoured to have been named one of Britain's superbrands for 2016. It goes without saying that the absolute foundation of our industry is to ensure worker safety. As the UK's leading safety company, producing quality products that meet or exceed health and safety standards is at the heart of this commitment and is reflected in the investments we are making in quality and product assurance."
OTHER ARTICLES IN THIS SECTION