Spill containment
28 October 2014
UK safety company, Arco has developed an expert guide designed to provide specific advice on spill containment and control.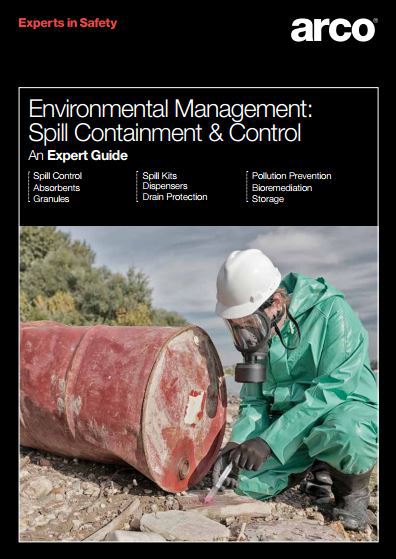 The guide provides details on current laws and regulations, as well as information on the identification of hazards. Arco has a comprehensive spill product offering and can assist customers in the selection of the most appropriate spill control, aftercare and oil storage and containment products required for individual needs.
To help ensure businesses achieve compliance with the latest regulations, including BS EN ISO 14001, and maintain a safe, environmentally responsible site, Arco health, safety and environmental consultants can carry out site surveys and offer a proactive approach to spillage management.
Arco Training & Consultancy provides a number of bespoke and accredited training solutions to support businesses and offers courses in environmental management control and compliance, control of hazardous substances and spill response training, amongst others.
OTHER ARTICLES IN THIS SECTION