Petrochemical focus
30 September 2014
In a strategic move designed to boost market share and competitive edge, Ion Science, the global manufacturer of gas, leak and corrosion monitoring instrumentation – has refined its core target business and plans to further increase focus on the petrochemical industry.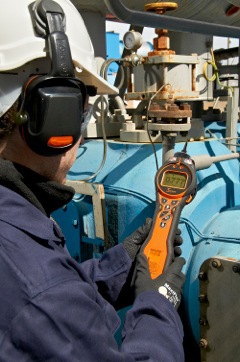 Backed by R&D, sector sales specialists and a growing worldwide distributor network, the company has pledged to build on its track record in the detection of potentially harmful chemicals including Mercury, total aromatic compounds (TACs) and benzene amongst mixed gases.
Ion Science managing director, Duncan Johns says: "Our skillset and expertise means that petrochemical is one of the areas in which we have a strong competitive advantage and are able to deliver high performance products that ensure worker safety and enhance production efficiencies."
Ion Science offers a range of products for the petrochemical industry including the innovative Cub personal photoionisation (PID) monitor and Tiger Select handheld screening device, both of which utilise the company's unique anti-contamination and humidity resistant technology.
OTHER ARTICLES IN THIS SECTION