ARTICLE
Ten facts on driver eyesight
17 July 2014
Specsavers Corporate Eyecare has set out the main things that an employer must consider regarding the eyesight of their employees who drive for work purposes.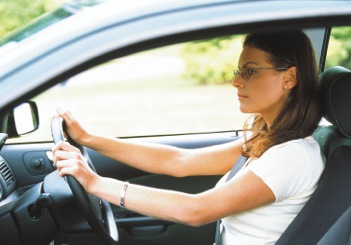 1. Employers have a responsibility
Ensuring eyesight is good enough for driving is not down to the individual alone. The HSE clearly states that health and safety laws apply to all aspects of work activities. Under their duty-of-care, the employer has a responsibility to ensure that employees are fit to drive, whether the employee is driving a company car or their own vehicle, as part of their main working role or to pop to the post office.
2. The risks are high
Driving is the most dangerous work activity carried out by most people. A third of all collisions involve someone driving for work purposes. This equates to 20 people killed and 220 seriously injured, every week, in collisions involving someone who was driving for work. RoSPA calculates that, after deep-sea fishing and coal mining, driving 25,000 miles a year on business is the third most dangerous activity in the UK.
3. There is only one way to be sure your drivers have adequate vision
Poor eyesight often occurs very gradually and can easily go unnoticed by the individual. The only way to be sure that vision is adequate for driving is to have a full eye examination on a regular basis. This will test not only visual acuity (sight over distance) but also peripheral vision and the ability to switch focus between near and far objects (such as the dashboard controls and the road).
4. Eye examinations are more than eyesight tests
A full eye examination can detect a huge range of ocular conditions, including cataract, glaucoma, retinal detachment, optic neuritis, ocular tumours.
5. Eyecare can have much wider health benefits
A full eye examination can also help to monitor the whole body and detect systemic conditions, such as, diabetes, raised blood pressure, high cholesterol, brain tumours, thyroid problems, multiple sclerosis. Eyecare can, therefore, be a big factor in preventative care and reducing sick leave.
6. Eyecare does not have to be expensive
Providing regular, company-funded, eyecare is the best way to ensure the employer meets their duty of care. Schemes can cover as few as five employees and cost as little as £17.
7. Eyecare can save the company/organisation money
Reductions in insurance premiums may be available for employers who implement an eyecare policy for drivers. Failing to provide eyecare can prove extremely costly in terms of uninsured losses: fines, sick pay, lost time, damage of product, temporary labour, increased premiums, etc. The human cost of collisions is of course immeasurable.
8. Frequency is not absolutely defined
It is a common misconception that eye tests should take place annually. Eye examinations should be undertaken at least every two years but there is no specific set frequency and the individual should be guided by their optician. Any perceived deterioration should be investigated straight away and it is generally recommended for those over the age of 45 to have annual checks.
9. Communication is key
Once implemented an eyecare policy must be clearly communicated, so employees understand the required standards and the need to notify their employer of any changes in eyesight. Eyecare events are a good way to provide information and advice to drivers; a local optician may be able to attend to provide on-the-spot vision screening for employees. Driver information packs and attention-grabbing posters are also valuable resources.
10. Eyecare is a highly valued benefit
Research undertaken by Specsavers Corporate Eyecare in 2013 shows that 87% of employers believe eye tests are as important as other health checks, such as medicals and screening. Previous research has also shown that 63% of employees believe eyecare is equally as important as other employee benefits, including financial benefits.
Driver Information Packs are available free from Specsavers Corporate Eyecare. These include information, statistics, legislation updates, recent news items and materials to engage employees.
OTHER ARTICLES IN THIS SECTION