ARTICLE
A proactive approach to health
09 July 2014
The consensus across industry is that more needs to be done to safeguard workers against occupational exposure to vapours, excessive noise and dusts – particularly asbestos. Thanks to the development of innovative technology, construction companies can reduce risks to occupational health, says Neal Hill.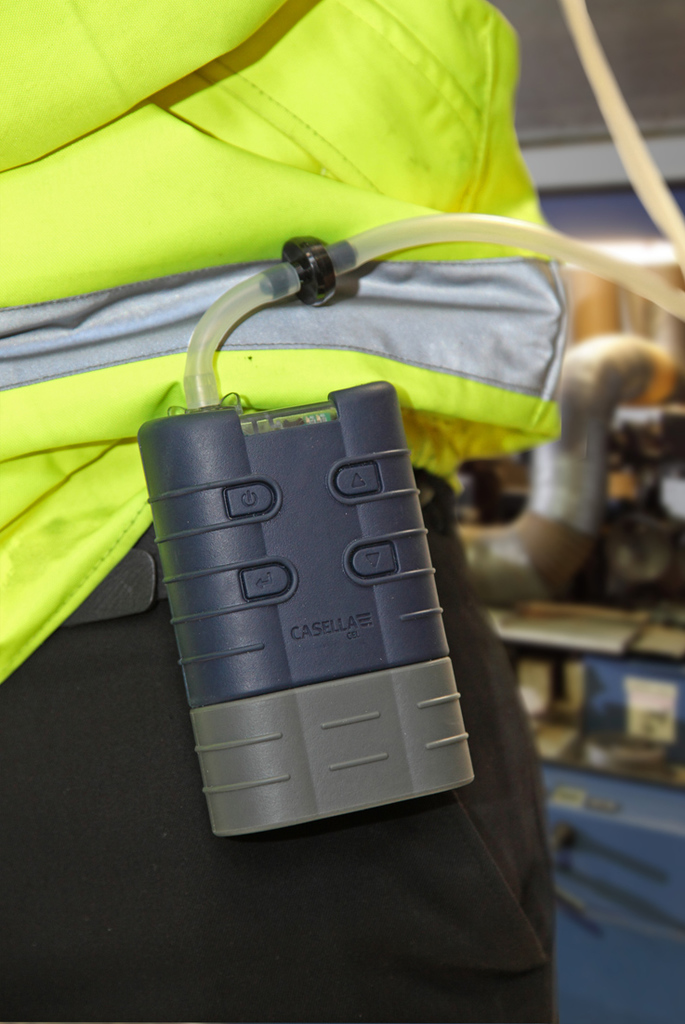 According to an international survey, companies are shifting from a reactive attitude to a conscious management of operational issues. There is talk of this being a prelude to the development of a real corporate culture of occupational health and safety. These findings reflect research conducted among more than 3,860 professionals from businesses in different industries across Europe, the Americas and Asia canvassed by DNV GL - Business Assurance and the research institute GFK Eurisko.
"A lot has changed in the way companies deal with health and safety at work, from just reacting to accidents, which was the rule years ago, to a systematic management of operational issues," says Luca Crisciotti, CEO of DNV GL - Business Assurance. "This is an important step towards the advancement of a real corporate culture of occupational health and safety, which will enable companies to focus not only on operations but on organisational aspects and the wellbeing of workers, too. The situation varies in different areas of the world, according to legislation, different cultural attitudes and different levels of development of infrastructures, but in general, there is still a lot of work to be done. Lack of financial resources and pressure on businesses to focus on short term results make these objectives even more challenging but it is important for companies to lead change and keep working on these items."
Both employee health and business profitability can suffer from, at one end of the scale, lost working hours, and at the opposite end of the scale, claims for compensation. However, construction companies can take advantage of modern instrumentation to monitor conditions and protect the workforce and the business from the negative effects of exposure.
The UK construction sector is set for a surge in the next few years fuelled by housing demand, so tackling rising emissions and exposure is going to be a challenge. To meet this challenge, construction firms can sign up to the Considerate Constructors Scheme, a national initiative set up by the construction industry to improve its image. Part of the scheme encourages best practice around site monitoring, including the use of noise and air monitoring systems. The scheme has the effect of not only improving the image of construction, but monitoring the impact on neighbouring properties and also protecting the health of the workforce.
When it comes to addressing potential dangers, the problem is often one of perception. Deadly gases such as hydrogen sulphide (H2S) that pose an immediate threat to life naturally attract the most attention. However, the effects of exposure to potentially toxic dusts can be extremely harmful, despite the long latency period of any developing condition. It may take many years before symptoms, such as cancers of the lungs, throat and nose as well as other respiratory conditions, including emphysema and asthma, present themselves.
To propel change, the TUC has proposed the concept that occupational health should have the same priority as injury prevention measures. It estimates that diseases caused through occupational exposure kill six times more employees than work-related accidents.
Meanwhile, the HSE's construction chief inspector has said that the industry has "lost its way" in compliance with the Control of Substances hazardous to Health (CoSHH) Regulations. As such, the HSE will be taking stronger action to ensure that employers do more to safeguard workers against occupational exposure, particularly to asbestos, dust and excessive noise. Of increasing concern are the less visible dangers - such as the effect of fine, respirable dust produced by many construction and demolition processes - and the literally unseen risks they pose to human health.
Today, both hand-held and bodily worn data logging instruments can be used in real-time to detect harmful contaminants such as airborne dusts, fumes and aerosols. Meanwhile bodily worn solutions like the iconic dBadge noise dosimeter and TUFF personal sampling pump are more suited to individual measurements where tasks vary throughout the day and cumulative exposure cannot easily be estimated.
Health and safety practices are sometimes based on an oversimplified assessment of risk to comply with the most basic demands of legislation. However, more enlightened construction companies are following proactive risk reduction strategies that go much further. To enable this improvement, technological advances have not only delivered enhanced processes but also improvements in safety tools and techniques to protect from these conditions. There may be work to do in understanding, evaluating and appreciating the risks that workers face in order to establish the most cost-effective and efficient safety practices. However, it's a worthwhile task from all perspectives. While personnel safety is undoubtedly the most important factor, the prevention of accidents and ill health also improves productivity and profitability - and that benefits everyone in the business.
Neal Hill is product line manager at Casella.
OTHER ARTICLES IN THIS SECTION