Designed for comfort
05 June 2014
Scott Safety has launched the FH4 welding head top providing facial and respiratory protection for professionals in the welding industry.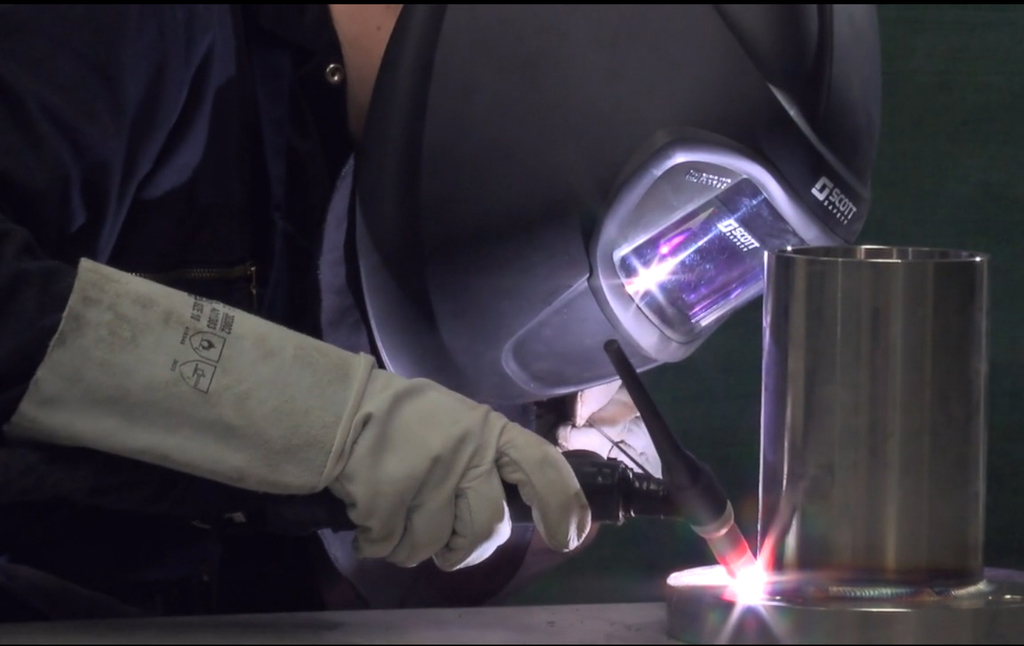 The compact flip up welding headtop provides advanced protection from flash burn, ultraviolet light, sparks, infrared light and extreme heat protection caused by a wide variety of welding applications. Compatible with Scott Safety Proflow 160 and Tornado powered respirators, both of which are available with particulate, gas and combination filters it provides effective protection against respiratory hazards encountered in welding applications.
The FH4 is designed with ease of use and user comfort in mind; the fully adjustable ratchet headgear mechanism ensures an optimal fit with an ergonomic comfort pad that sits just below the occipital bone and the headtop's soft, pliable materials that fit around the face contours enhance comfort for heavy work when worn for extended durations.
The re-designed head cradle is pivot-able so that the user can quickly 'flip up' the visor after welding and the visor can be securely locked in the upright position if required and easily pulled down in one simple movement.
OTHER ARTICLES IN THIS SECTION