ARTICLE
No sensor required
17 April 2014
Wieland Electric has increased its range of standstill monitors with the addition of the SVM 4001K, a new device that monitors AC drives without the need for additional sensors. Standstill detection is achieved by the evaluation of the induced residual voltage during the run down of single or 3 phase AC motors.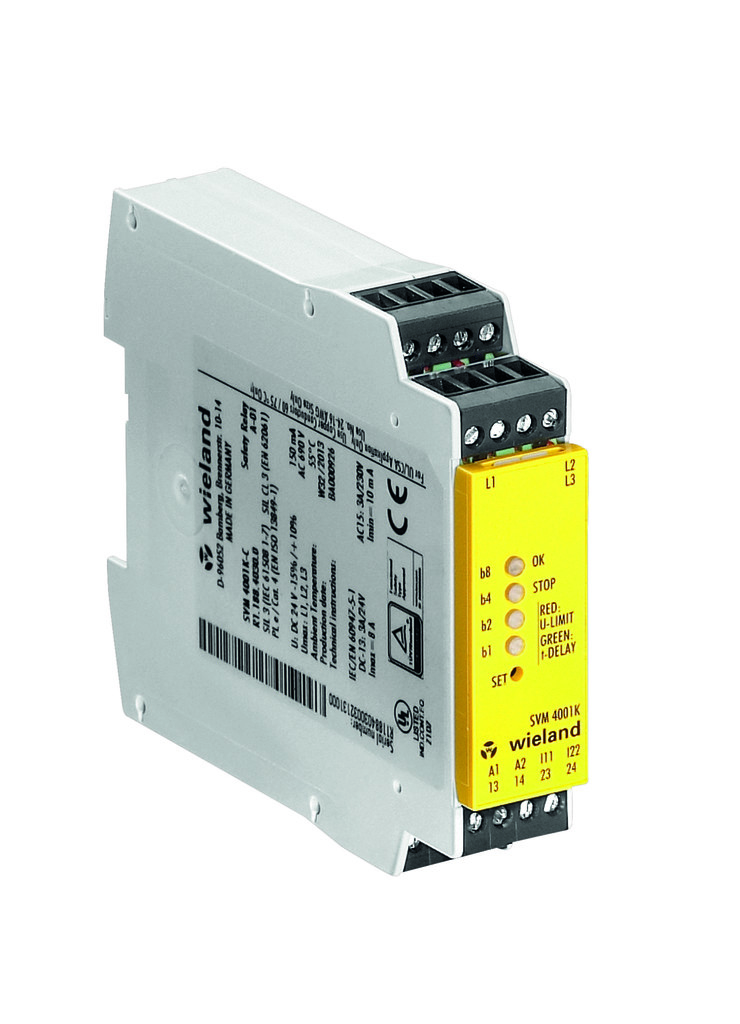 The SVM 4001K is connected directly to the supply voltage connections of the monitored AC motor and, when the motor is switched off should the voltage at terminals L1, L2 and L3 of the device exceed the pre-set threshold voltage, the relay contacts will open instantaneously.
When the monitored voltage falls below the set threshold voltage during the run down of the motor, the output relay will be turned on after an adjustable delay of up to 20 seconds.
The SVM 4001K provides safe control of guards and interlocks and has adjustable threshold voltage and 'on-delay' times. The device operates with a supply voltage of up to 690 V AC 3 and relay outputs 230 V AC/ 8 A.
OTHER ARTICLES IN THIS SECTION