ARTICLE
Takes more weight
29 January 2014
Emergency evacuation equipment specialist, Evacusafe has announced that its Excel Evacuation Chair has sailed through stringent re-certification tests and is now officially certified and rated with an increased load capacity of 182Kg (400lbs).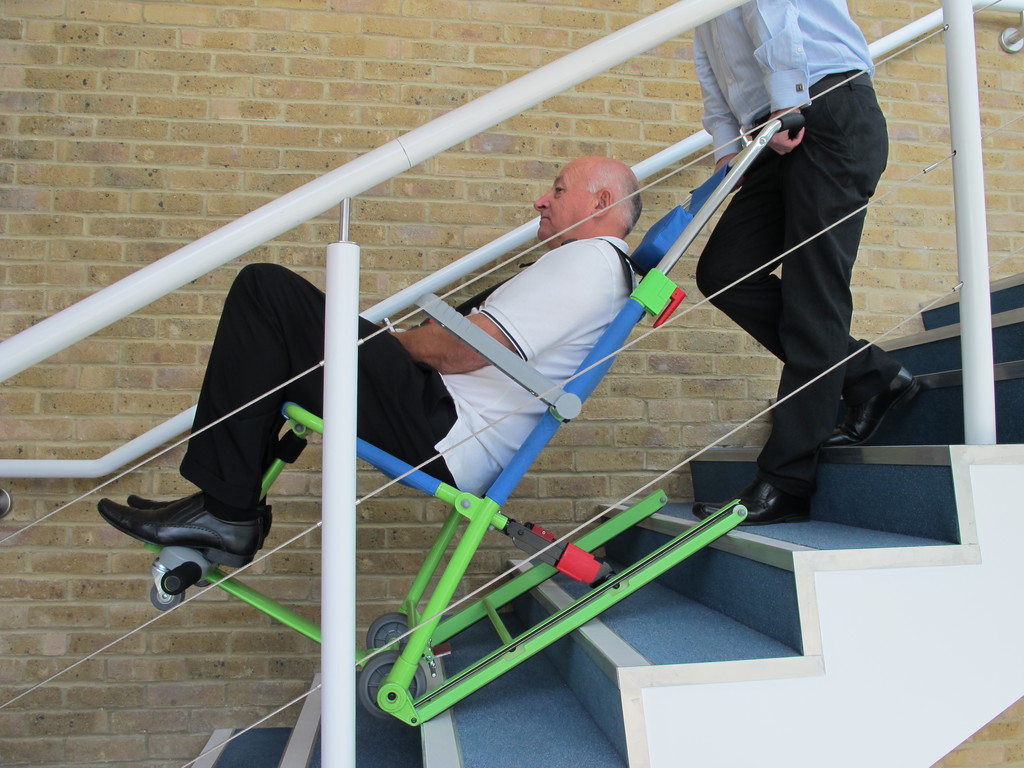 The chair was re-tested by CASS Industries, an independent testing laboratory, whose comprehensive testing procedures found that there was no need to make any modifications to the chair design in order to carry the additional weight.
Paul Mitchell, director of Evacusafe said "This is excellent news for our customers. The additional weight capacity allows organisations to be fully inclusive when preparing their evacuation plans for everyone, employees and/or visitors, who may be in the building at the time of an emergency. It means they don't have to mix and match their evacuation chairs".
The Excel model tracked evacuation chair includes a flat, comfy seat, an over shoulder safety harness for additional upper torso support, weight supporting arms and a footrest as standard, features which are additional costs from some other manufacturers.
Evacusafe's evacuation solutions including the Excel chair will be on display at The Health and Safety Event, NEC Birmingham from 11-17 March in Hall 7 on stand D48.
OTHER ARTICLES IN THIS SECTION