ARTICLE
The butterfly effect
23 January 2014
Master Lock Europe's new Lock Out – Tag Out (LOTO) device is designed to quickly and effectively immobilise angled lever butterfly valves.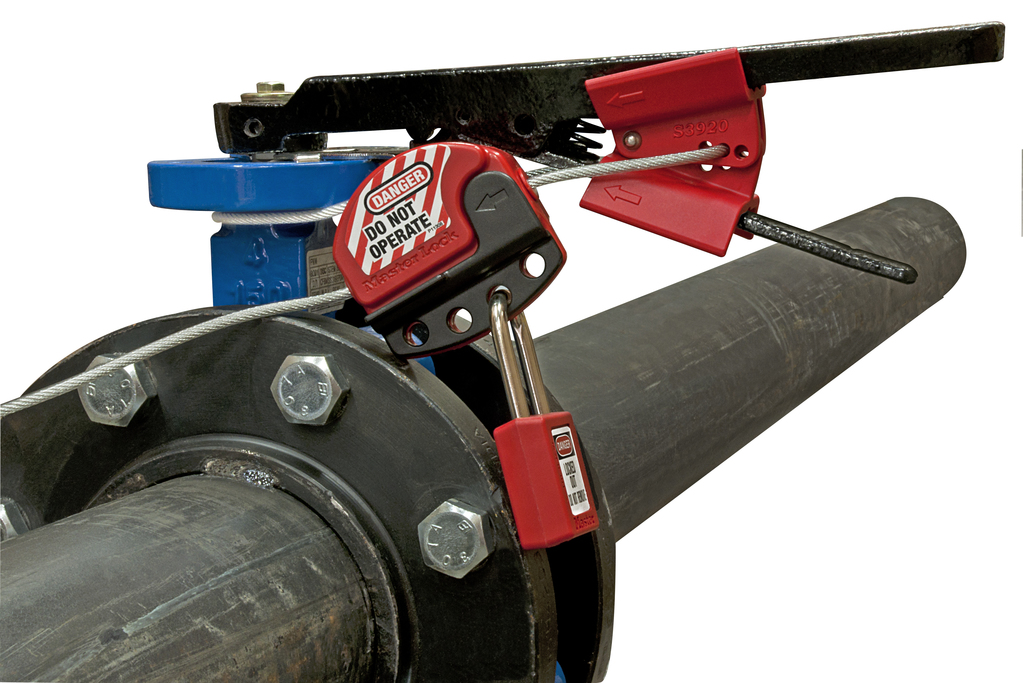 The S3920 Butterfly Valve Lockout is used with the S806 Cable Lockout and features a patented design which allows it to fit virtually any kind of valve lever.
Adjustable from 3cm to 4.5cm, the S3920 provides a single solution to a wide variety of LOTO challenges. The S3920 is inserted between the valve lever arms and secured in place using the S806 Cable Lockout and a suitable LOTO padlock, such as the popular Master Lock 410.
The unit is made from tough Zenex thermoplastic which is light, yet highly resistant to a wide range of commonly-encountered chemicals. A stainless steel pivot pin delivers impressive corrosion resistance, and the unit is capable of operating from -40⁰C to +93⁰C
OTHER ARTICLES IN THIS SECTION