Specsavers delivers vision screening for Royal Mail
20 August 2013
Royal Mail staff in Southampton have been participating in a vision screening programme provided by Specsavers Corporate Eyecare. 500 members of staff benefitted from a vision screening day, held on-site at the Southampton Mail Centre.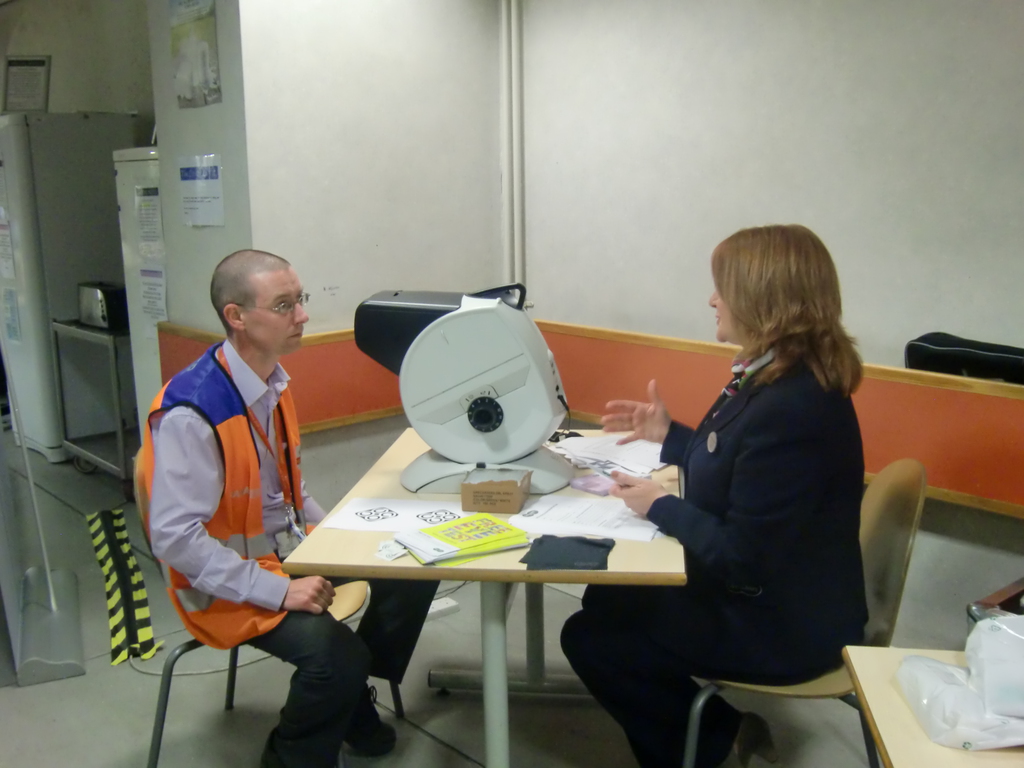 The aim of the event was to encourage non-desk-based staff, some of whom do not qualify for company-funded eyecare under health and safety Display Screen Equipment regulations, to get their eyesight checked and visit a qualified optician for a full eye examination. Staff were also offered advice and money-off vouchers for eyecare at local shops.
The Southampton Mail Centre plans to make this a regular event.
The Specsavers team will be available on Stand 50 at Health & Safety North to discuss the benefits of vision screening in more detail.
OTHER ARTICLES IN THIS SECTION