Control of Work standardised
27 August 2013
HEINEKEN had been using different Control of Work activities at its breweries in Manchester, Tadcaster, Edinburgh and Herefordshire and wanted to have a standardised system in place so it turned to Scafftag to create bespoke Control of Work boards.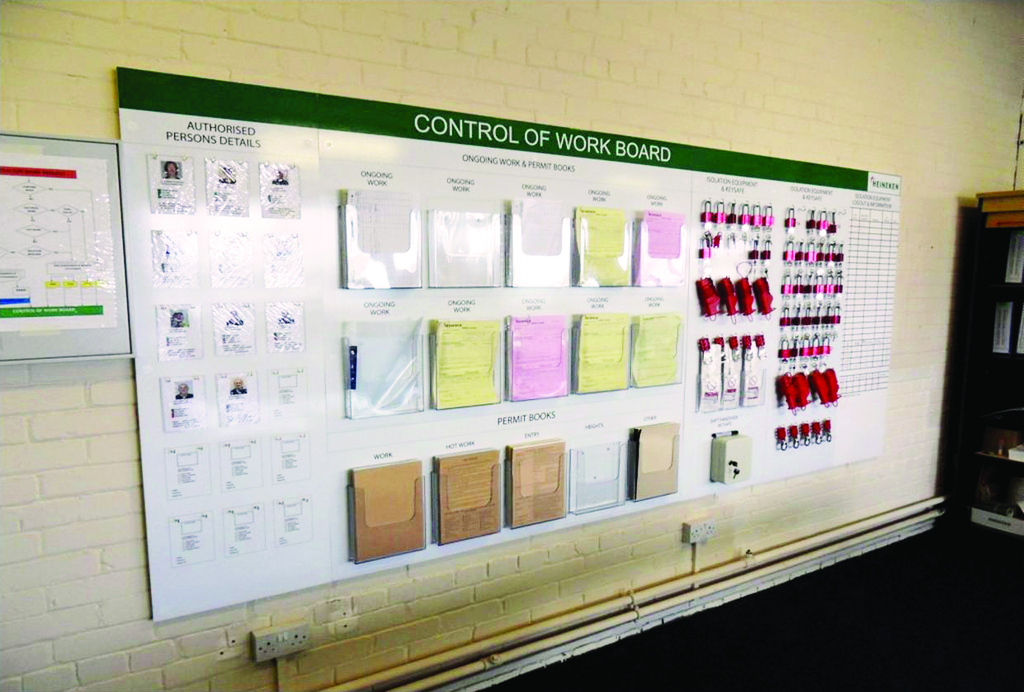 The boards provide information for on-going maintenance and project work, Lockout Tagout equipment and permit documents for employees.
Split into the following sections, they allow easy replacement of individual sections if required:
Authorised persons – a list of authorised personnel able to issue a range of permits and their contact details.

On-going work and permit – containing daily control sheets, live permits and permit books.

Lockout Tagout shadow board – stores padlocks, tags, hasps and other lockout devices.

Isolations equipment log – identifies where Lockout equipment is being used

.
OTHER ARTICLES IN THIS SECTION