ARTICLE
Hand pallet truck chock offer
08 August 2013
Toyota Material Handling UK is offering a hand pallet truck chock for £28 including delivery (plus VAT) direct from its online shop btpallettruck.co.uk.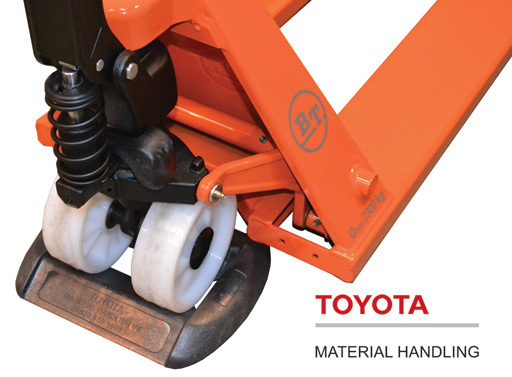 The hand pallet truck chock is designed to secure an un-laden hand pallet truck of any make, and prevent it from rolling away in loading areas or moving around in vehicles.
The lightweight but durable recycled plastic construction is moulded to keep the hand pallet truck rear wheel secure, whilst rubber stoppers on the bottom combined with the weight of the hand pallet truck holds the chock securely into position, helping to reduce the risk of damage and increase safety whilst in transit.
OTHER ARTICLES IN THIS SECTION