Adjustable valve lockout device
12 July 2013
Master Lock Europe's new adjustable ball valve Lock Out/Tag Out (LO/TO) device is designed to quickly and reliably disable a wide variety of quarter-turn valves.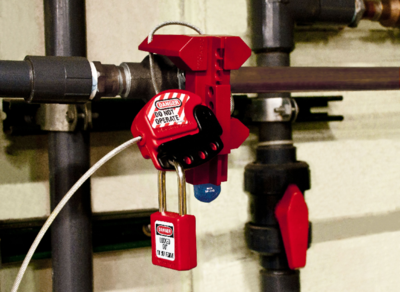 Used in conjunction with Master Lock safety padlocks, the S3080 offers an easy and effective way to ensure valves cannot be operated accidentally while maintenance work is being carried out.
Moulded from polycarbonate & PBT, the S3080 is lightweight but robust, and highly resistant to common industrial chemicals, such as sodium hydrochlorate, acetic acid, methanol and toluene. Combined with its wide operating temperate range of -40⁰C to +93⁰C, the S3080 is suitable for harsh or exposed environments.
OTHER ARTICLES IN THIS SECTION