Ready to connect
23 July 2013
Eaton has launched an addition to its SOL30-SAFETY PV fireman's switch and now offers turnkey solutions in the form of ready to install and connect device combinations.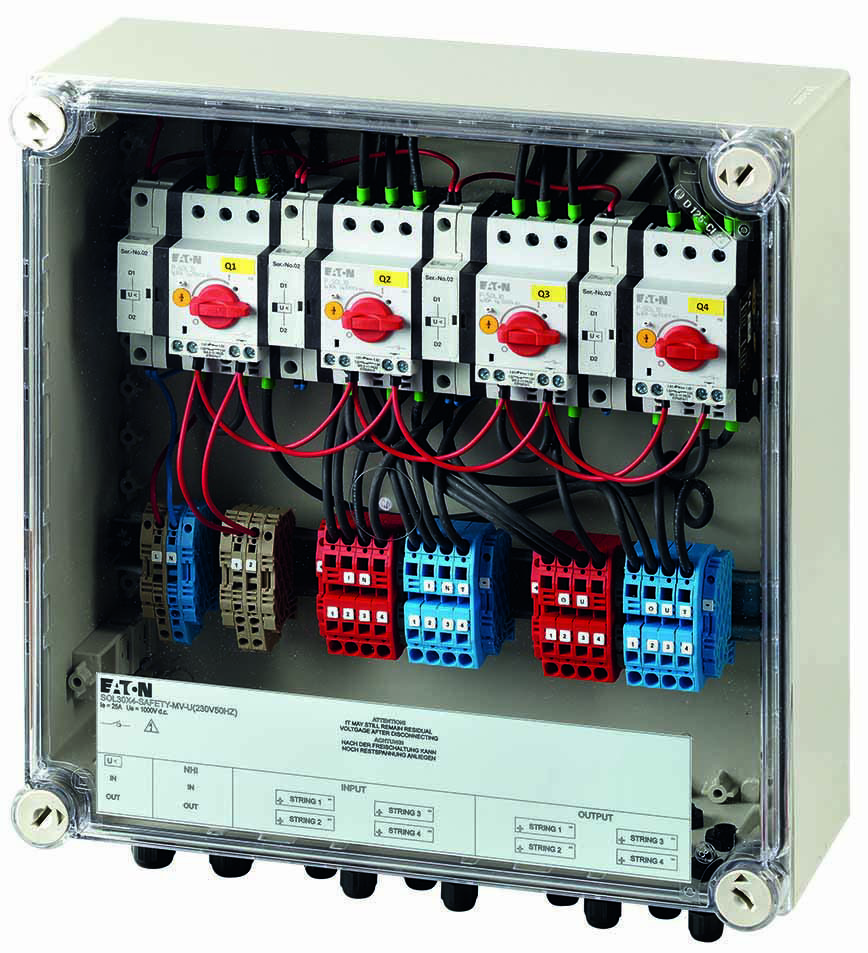 The new SOL30X PV fireman's switch features 2, 3, 4 or 6 fireman's switches – 30 A DC switch disconnectors with a 230 V, 50 Hz undervoltage release – in a common enclosure. It is suitable for PV installations consisting of several strings and voltages of up to 1,000 V DC.
In the event of a fire, PV fireman's switches de-energise the cable between the solar modules and the power inverter. This is said to remove any danger to the firefighters resulting from live direct current lines.
With an integrated undervoltage trip release, Eaton's PV fireman's switches can be actuated remotely using a "PV emergency off button". If the fire services cut the building off from the supply network, this automatically triggers the switches and cuts the voltage to the PV lines.
In contrast to generator terminal boxes, the individual strings are not connected in parallel but fed separately to the power inverter.
OTHER ARTICLES IN THIS SECTION