Switchgear interlocking guide
24 May 2013
Switchgear safety specialist Castell has released a new application guide for switchgear interlocking that makes it easier to understand and choose interlocks for a wide variety of customer applications.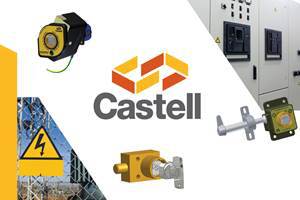 The guide covers the following industrial applications: earthing systems; high-, medium- and low-voltage hazards; switching incomers onto common supply busbars; switching UPS systems and generators on to common supply busbars; and controlling the supply from multiple incomers.
Working closely with key switchgear manufacturers, Castell assembles interlocks designed specifically for use on the leading OEM's breakers, isolators, disconnectors and earth mechanisms. The new application guide shows how Castell's interlocks can be used in conjunction with the equipment of leading manufacturers.
The new application guide can be downloaded at:
www.castell.com/common/downloads/castell_switchgear_applications_guide.pdf
OTHER ARTICLES IN THIS SECTION