Home
>
New online catalogue
ARTICLE
New online catalogue
26 February 2020
The new online catalogue from Schmersal is showcasing more than 7000 safety and automation products, from straightforward electro-mechanical safety switches to programmable safety control systems and software.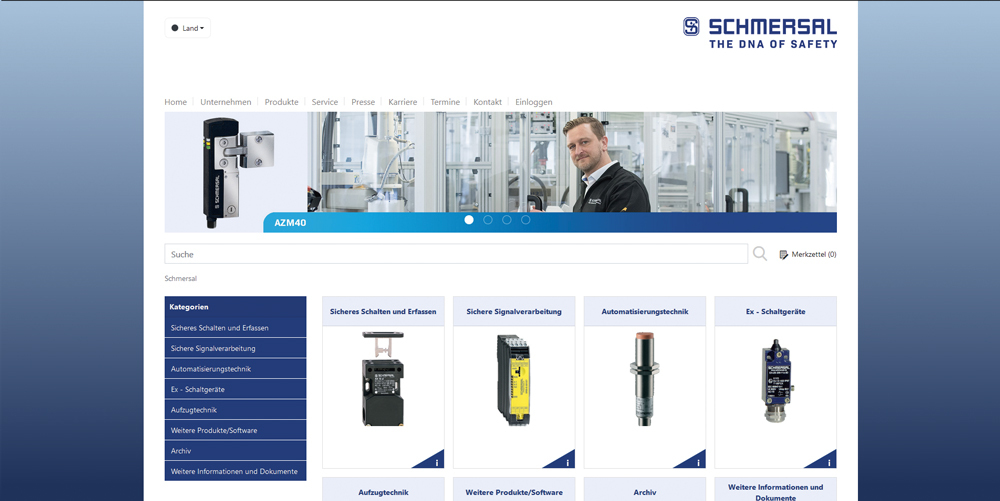 A new feature is the option of access to the external CADENAS and ePlan platforms, allowing designers to transfer the 3D data for selected products directly to their CAD applications. In addition, UL certificates for components can now be downloaded with ease.
Users of the online catalogue can pencil selected products in the notepad function and request price information and additional information for products quickly and easily by sending an e-mail to the sales teams at the respective Schmersal national organisations.
You can view the catalogue here, www.products.schmersal.com/en_GB
RELATED ARTICLES
No related articles listed
OTHER ARTICLES IN THIS SECTION