Height restrictor
08 February 2019
Workplace safety innovators A-SAFE have re-engineered their Height Restrictor to bring even more customer benefits.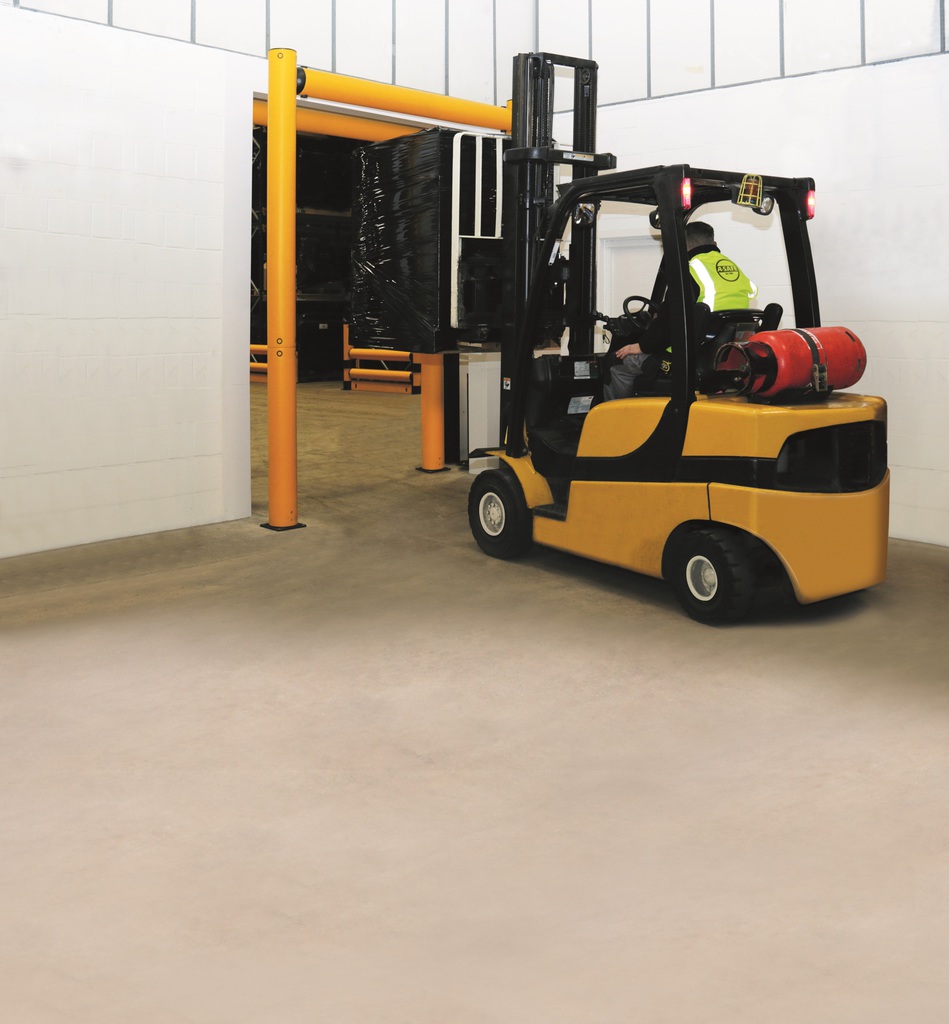 A-SAFE is committed to providing workplace protection and safety solutions that are designed to minimise risk, injury and damage. The A-SAFE Height Restrictor offers guidance and physical protection; guarding against damage to vulnerable corners, columns, door openings and overhead assets such as sprinkler systems and ventilation pipes.
"The A-SAFE Height Restrictor has proved a popular product since launch. It can be used as a visual aid to direct traffic at the same time protecting surfaces and as flagging up any specific risks at height," A-SAFE's product manager said.
He added: "This latest development introduces a new element of modularity. For our global clients this means the product is quicker to ship and quicker to install; reducing delivery and set-up times."
This modularity comes about thanks to two coupling mechanisms: the iFlex coupling which is a key component of the A-SAFE flexible polymer barrier range, and unique to the company's energy absorption system; and the new in-line coupling which enables the product to be adapted to the customers' needs in terms of vertical height.
OTHER ARTICLES IN THIS SECTION