Major upgrade to hospital's fire system
23 May 2019
MxPro 5 fire panels from Advanced have been installed at Wexham Park Hospital as part of a major upgrade to the hospital's fire system.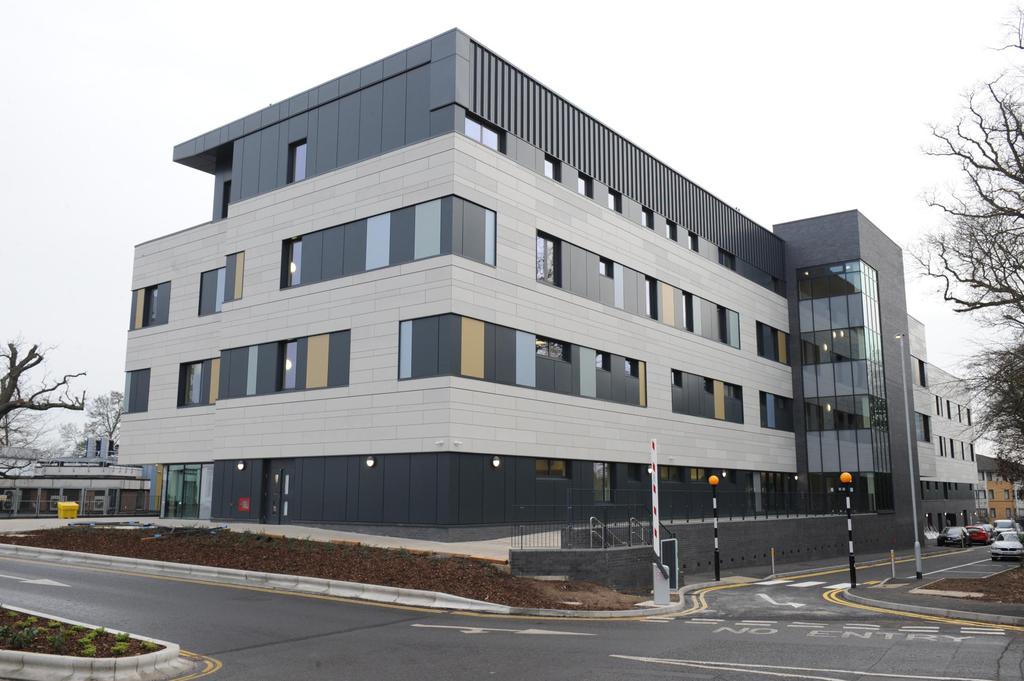 Wexham Park Hospital is a large acute NHS hospital situated near Slough in Berkshire. The 588-bed hospital is one of three managed by Frimley Health NHS Foundation trust, one of the top performing NHS trusts in the UK. As well as the main hospital building, the site has a large post graduate building, ambulance station, staff accommodation and a new £49million, state-of-the-art, four-storey Emergency Assessment Centre.
Responsible for the design, supply, installation, testing and commissioning of the system was Advanced's partner, Static Systems Group, which installs Advanced under its brand name Evo2. Static Systems completed the site-wide upgrade with 20 networked, MxPro 5 panels, 18 MxPro 5 repeater panels and 2000 Apollo field devices throughout a number of hospital buildings and departments including Intensive Care, Sterile Services, Radiology and its new 9300m2 Emergency Assessment Centre.
Alex Southall, proposals manager at Static Systems, says: "We pride ourselves on our skills and expertise in working in challenging, live healthcare settings – it's where we excel. We specified Advanced on this project thanks to the MxPro's second-to-none networking capabilities, flexible multiprotocol platform and user-friendly interface. This enabled Static Systems to deliver a seamless installation with minimal disruption to the everyday workings of the clinical teams."
MxPro 5 is a leading multiprotocol fire system solution and was recently certified by FM Approvals to the EN 54 standard. It offers customers a choice of two panel ranges, four detector protocols and a completely open installer network, backed by free training and support. MxPro panels can be used in single loop, single panel format or easily configured into high speed, multi-loop panels in 200 node networks covering huge areas. MxPro's ease of installation and configuration and wide peripheral range make it customisable to almost any application.
Phil Calvey, sales manager for the South West, said: "We are proud to be specified in countless hospitals and care facilities across the World. As one of the latest NHS hospitals to be protected by Advanced panels it was a pleasure to be able to meet Static Systems' needs on the fire system upgrade at Wexham Park Hospital."
OTHER ARTICLES IN THIS SECTION