Home
>
Safe transportation of lithium-ion batteries
Safe transportation of lithium-ion batteries
05 June 2018
Dangerous goods packaging expert, ZARGES, is expanding its portfolio with the launch of the K470 Battery Box aluminium case, specially designed for transporting and keeping safe lithium-ion batteries.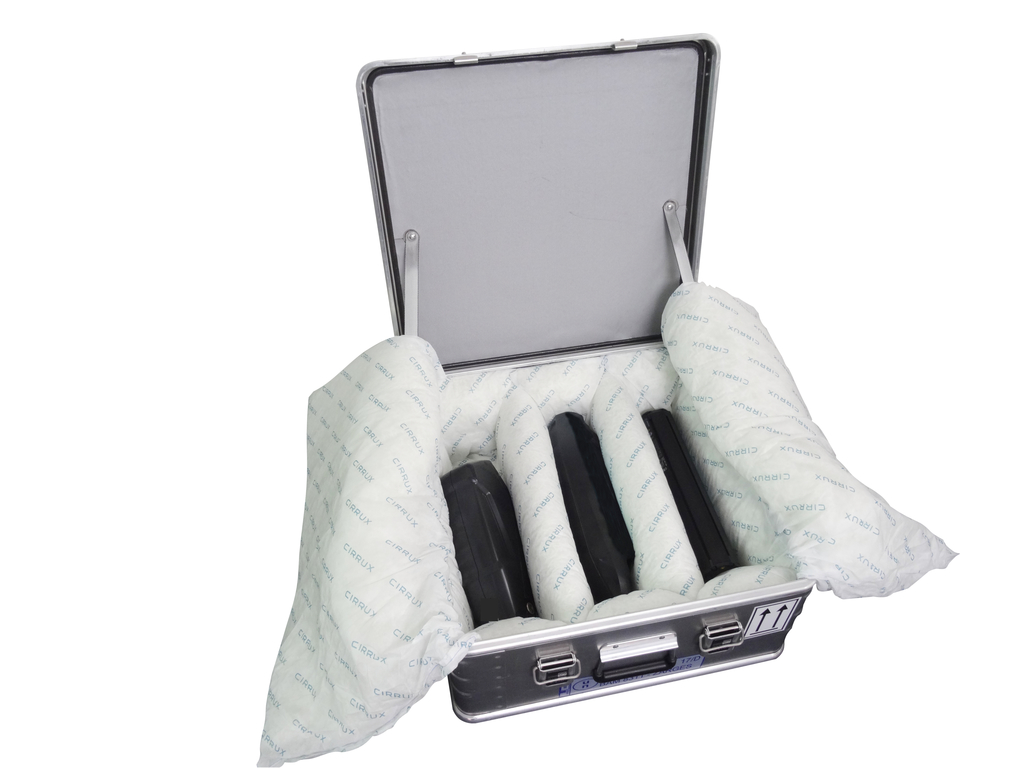 Lithium-ion batteries are only allowed to be transported in secure containers because the battery may be damaged by improper handling, and in the worst case, a damaged battery may cause a fire. Retailers of these products are now faced with the challenge of safely storing defective batteries or securely sending them back to the manufacturer – without allowing the damaged battery to ignite.
The ZARGES K470 Battery Box case is specially designed for transporting and storing a defective or damaged battery in a safe and convenient way. The interior of the case is coated with an intumescent material. In case of fire, the case's interior swells up and prevents the flames from spreading further. Special absorbent material ensures that solid components are filtered out of the battery gases and that liquid constituents condense on the fibres' surface. This is how ZARGES' aluminium cases prevent any leaked flammable gases from igniting.
"In an emergency, a dangerous goods case must be able to absorb the energy released from a fire," explained ZARGES product manager, Michael Blum. Therefore, the ZARGES case was subject to a fire test with very strict criteria: the container's surface must not exceed a temperature of 100°C. "The ZARGES K470 Battery Box case's proven safety in event of a fire offers a solution to all manufacturers and retailers needing to transport lithium-ion batteries safely," said Blum.
Features of the K470 Battery Box include:
Low weight of 11.5 kg
Interior dimensions: 550 x 550 x 220 mm
Cushioning: low thermal conductivity, non-flammable, and non-conductive electrically
Fulfils all provisions of the European Agreement concerning the International Carriage of Dangerous Goods by Road
Highly stable, easy to load and unload
Immediately available online and at specialist retailers nationwide
RELATED ARTICLES
No related articles listed
OTHER ARTICLES IN THIS SECTION