ARTICLE
Address terrorism in evacuation plans
03 May 2018
Evac+Chair International surveyed visitors at this year's Health & Safety Event at the NEC with surprising results. Of the visitors questioned, 55% do not include terrorism within their emergency evacuation plans.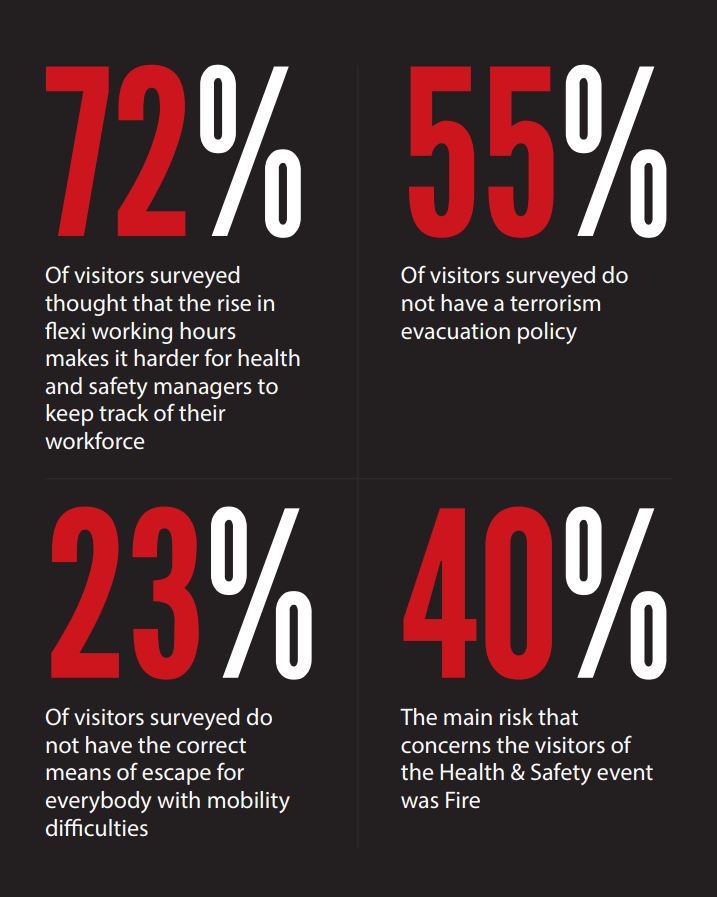 Almost 25% believed that they do not have the correct means of escape for everybody with mobility difficulties and 40% stated that fire is the main workplace risk that keeps them awake at night out.
There were other surprising results. Interestingly, 72% of people questioned identified that the rise in flexible working hours makes it harder for health and safety managers to keep track of their workforce in an emergency.
Only 11% of people said they had identified changes to the built environment as a health and safety risk and only 10% identified changes to workforce demographics as a risk.
OTHER ARTICLES IN THIS SECTION