Downloadable PAT testers
03 May 2018
Electrical testing expert Seaward has announced the next generation in its range of downloadable PAT testers.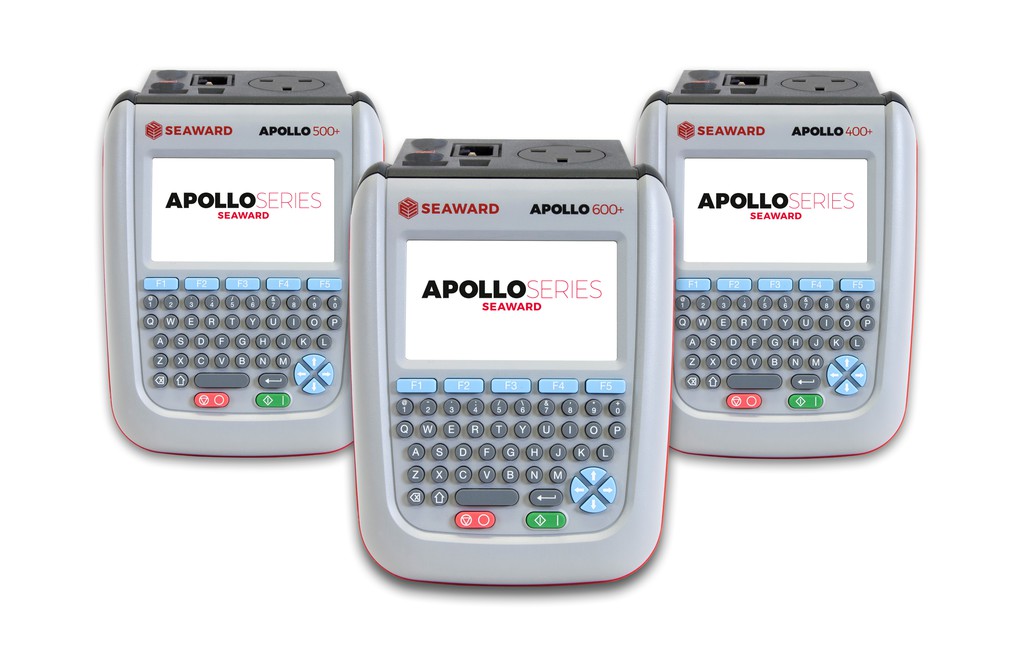 The Apollo+ series builds on the success of its predecessor with a range of new features, improved functionality and accessories. This includes an external rechargeable battery to provide extended operating time which is great news for high-volume users who will now be able to change their batteries in the field, minimising any risk of downtime.
Users will also enjoy enhanced interface functionality, including customisable operator permissions, advanced search options and the ability to quickly navigate results.
Another new feature is Seaward's 2D (QR) code label format that allows huge amounts of data to be stored and then easily retrieved using the new Bluetooth 2D Elite barcode scanner –allowing for quicker retesting without the need for data upload.
Results can also be synced with a brand new app, the Seaward QR DATA Viewer, which gives end users and duty holders the ability to quickly view and share appliance data and keep better track of faulty items.
The Apollo+ range is supported by Seaward's easy-to-use PATGuard software, which now includes an exciting new software package, Time Manager 3. It's an ideal new feature for companies that manage off-site or remote testing staff and need to manage their business in a time efficient way.
The upgraded firmware will also be available to older devices – allowing existing Apollo users to take advantage of the new features too.
Seaward managing director, Andrew Upton said: "I'm delighted to be able to announce the launch of Seaward's new Apollo+ series.
"The response to the original Apollo series was fantastic and we're keen to continue raising the bar and offering our customers exciting new features – something we've definitely done with the Apollo+.
"Customer feedback is important to us and has been a major consideration for us in developing the new testers.
"I think users will be particularly impressed with how the devices speed up their testing times, particularly as the demand for PAT testing continues to rise in the wake of tragedies such as the Grenfell Tower fire."

OTHER ARTICLES IN THIS SECTION