Respirator fit tester
02 February 2018
The Quantifit Respirator Fit Tester is now available in the UK.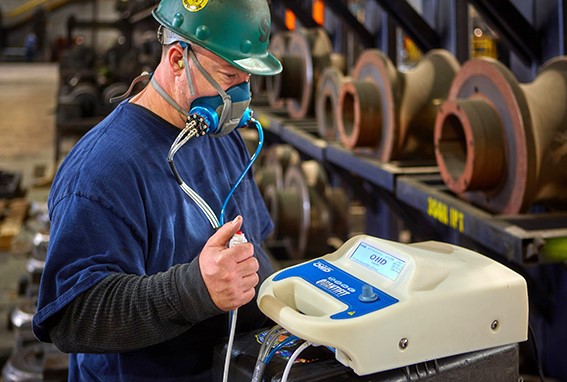 It takes advantage of portable mask-fit technology which uses Controlled Negative Pressure (CNP) instead of traditional aerosol particle counting.
Its simpler testing technology means it can test after a 30 second daily calibration in virtually any environment as long as air is present and there is a power supply, a unique benefit over its competitors. It is already used by emergency services and first responders across the world and is suitable for any industry where respirator fit testing is applicable.
Quantifit doesn't count particles but uses controlled negative pressure with air as the challenge agent. Aerosol tests have to generate gases, vapours or particles to be able to perform a particle count. It quickly and safely demonstrates that if air can get into the respirator then gases, vapours and particles could too.
To find out more, visit the Shawcity web site or contact our Sales team.
OTHER ARTICLES IN THIS SECTION