Emergency lighting app
22 January 2018
Advanced has added an Android app to its Lux Intelligent emergency lighting testing system. This is in addition to the existing iOS and desktop versions.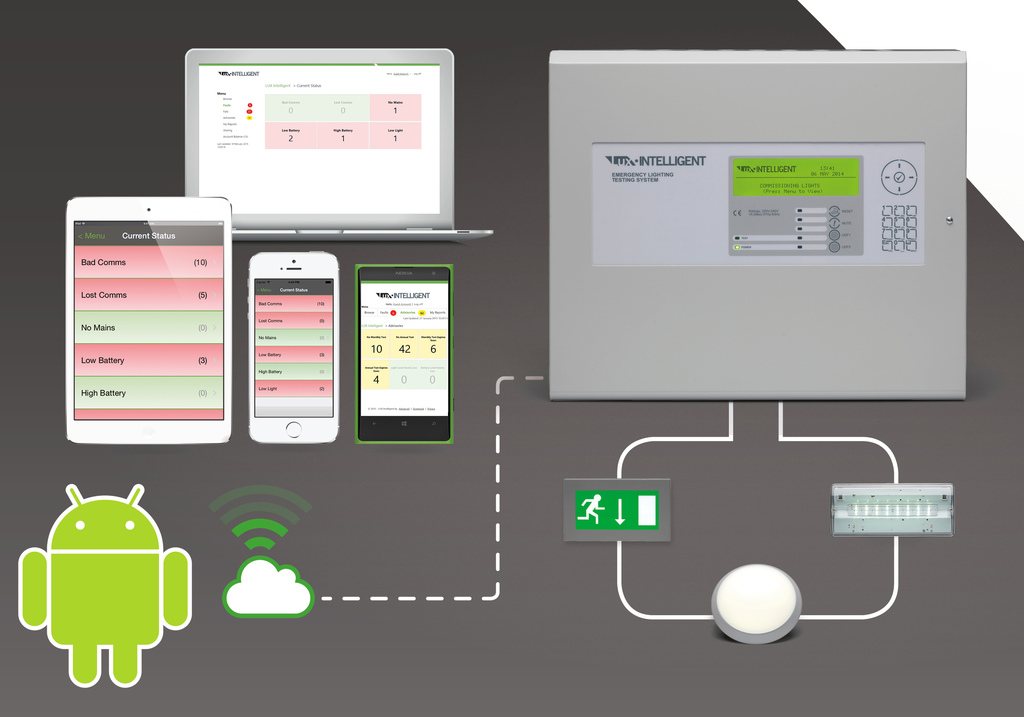 "We've developed the app specifically for areas of the public sector who said they require Android," Advanced's marketing manager Aston Bowles said. "However, it was part of our plans anyway to grow the ecosystem of apps and services we offer in the cloud," he added.
Cloud monitoring makes emergency light testing via Lux Intelligent extremely easy and cost effective, while demonstrating compliance. All test data is stored in the Lux Intelligent cloud, with all test reports accessible at any time and automatically shared with relevant contractors or maintenance partners.
Lux Intelligent offers a host of unique technical features and proves compliance with BS 5266-1 and BS EN 50172.
OTHER ARTICLES IN THIS SECTION