Cutting edge of safety design  
13 December 2017
Slice made its name in safety design with the original 10400 Manual Box Cutter and the 10503 Auto-Retractable Box Cutter.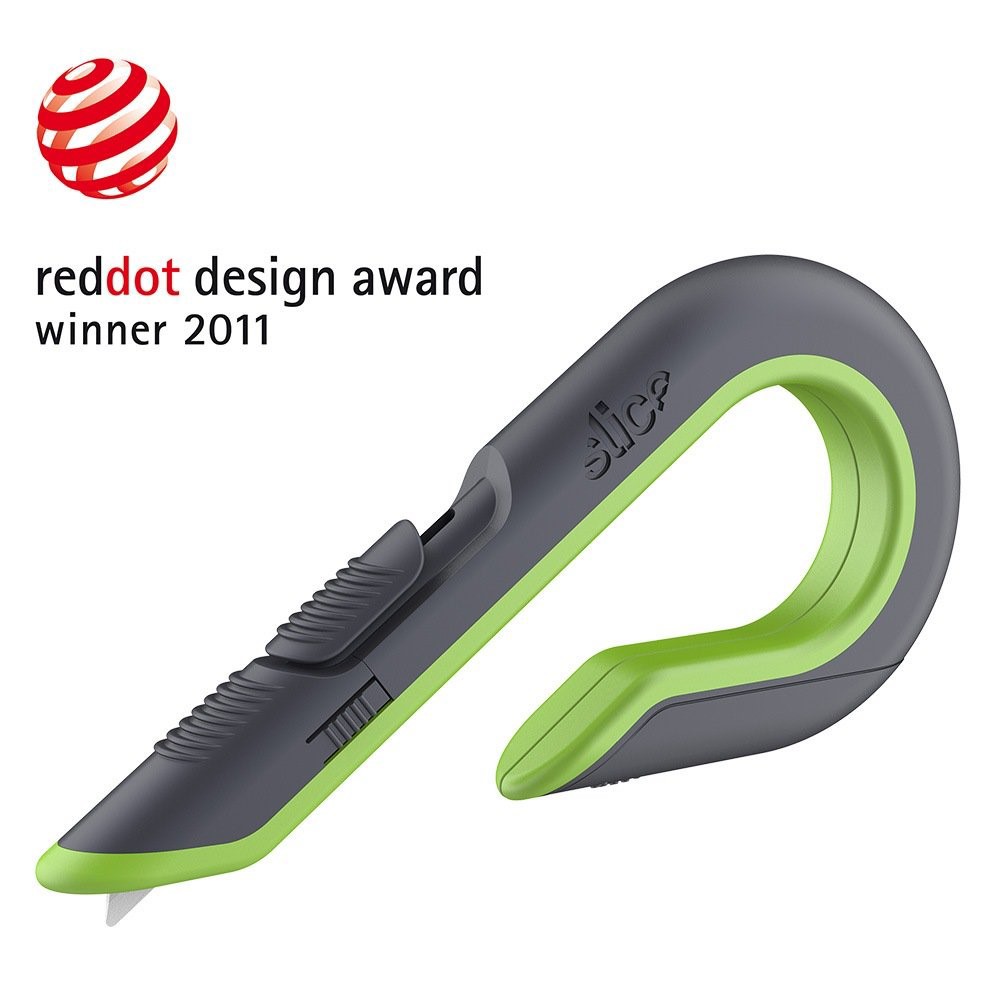 Described as unlike any other box cutter on the market, the tools' J-hook handle design protects the user from staples on the box, guides the hand for a straighter cut, and creates an ergonomic angle for cutting. It also acts as a hook to keep the blade outside the pocket.
Slice box cutters are said to be appreciated by shipping and receiving departments blades that open corrugated without damaging the merchandise inside.
Slice says that it approaches every aspect of design with fresh eyes and safety as its top priority. Slice box cutters expose only enough blade to slice through double-walled corrugated, lowering the impact of accidental lacerations (for triple-walled corrugated, the company makes utility knives with longer blades. Its proprietary finger-friendly blade edge is also said to be safer to touch than regular blades while moving through materials easily. Through iconic tools like the Slice Box Cutters, Slice says that it is keeping workers safe, one facility at a time.
You can download a number of Slice case studies in PDF format here.
OTHER ARTICLES IN THIS SECTION