ARTICLE
Composites set a new standard
01 November 2017
Over the last two years, a staggering 4.5 million working days were lost to workplace injuries. A fifth of these were caused by manual handling.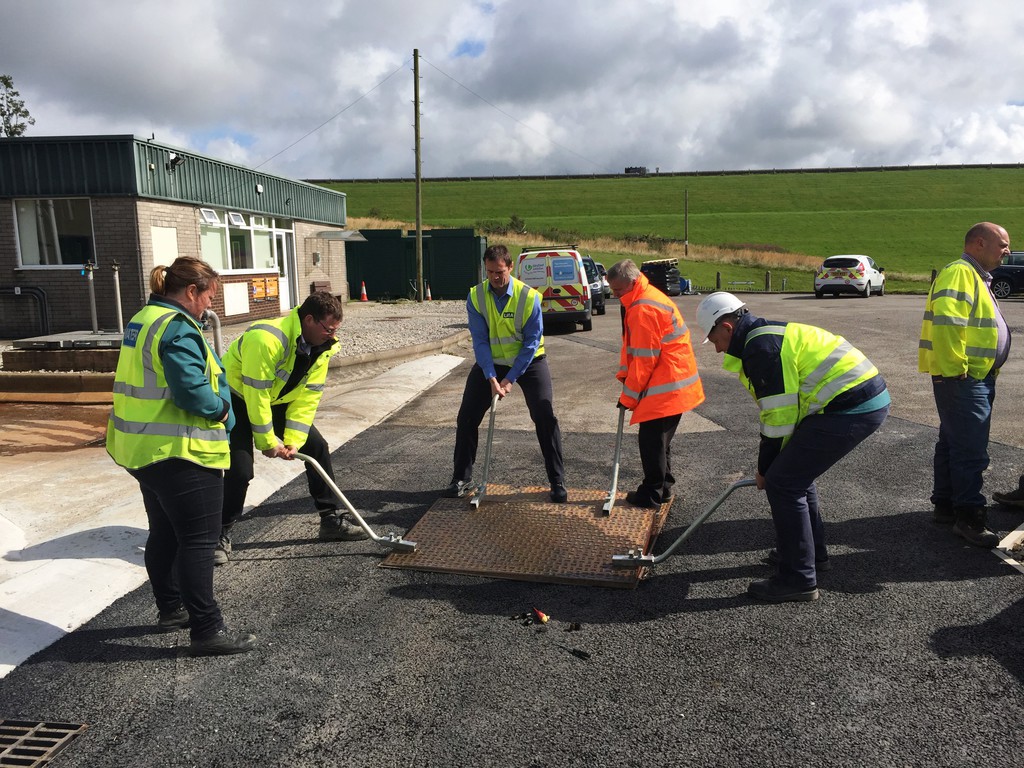 One common activity which contributes to this, posing a high risk of manual handling injuries is the removal and replacement of heavy concrete and metal manhole and trench covers. Their position and weight makes them an ideal culprit for back and finger injuries which can be compounded if the covers corrode or crumble.
A number of companies are using composites to create products that eliminate manual handling issues in the access cover industry.
Composites effectively shed weight whilst retaining mechanical properties. This means that a composite cover with the same load rating as a concrete or metal cover will weigh far less. A company called Fibrelite are spearheading this change, with their covers weighing in at approximately one-third of traditional alternatives, which is claimed to give them the best strength to weight ratio in the industry. Fibrelite is said to be the only company to successfully engineer and manufacture composite covers with load ratings over 40 tonnes (D400). In 2016 they extended their range all the way up to 90 tonne (F900) load ratings for airports and ports.
David Holmes, Fibrelite's technical director, said: "One or two people can move any Fibrelite cover quickly and easily without risk of back injury or crushed fingers, at any load rating."
Whilst the lightweight and corrosion-free properties of composites go a long way towards decreasing manual handling injuries, Fibrelite wanted to eliminate them altogether. They identified stooping as an additional cause of injury. To solve this, they created an ergonomically designed lifting handle, allowing users to safely remove and replace the covers keeping the load close to the waist, avoiding stooping or bending their backs.
Fibrelite also considered the safety of people and vehicles passing over the covers. Unlike metal and concrete covers that can become hazardous when wet or worn, Fibrelite covers have been engineered to provide a safe walking and driving surface, tested to be equivalent to modern high-grade road surfaces.
OTHER ARTICLES IN THIS SECTION