ARTICLE
Lightweight composite covers making drainage and sewerage access safer
28 August 2019
Accessibility is a pre-requisite for almost every drainage and sewerage application. However, the weight of conventional heavy steel access covers can make removal and replacement time-consuming and cumbersome. Lightweight composite covers offer a solution.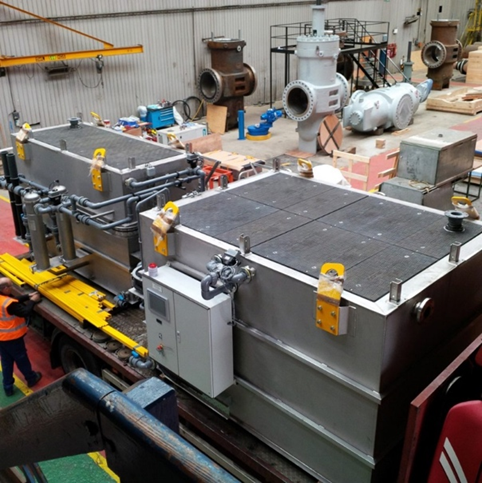 Fibrelite's lightweight alternatives are said to have an unrivalled strength-to-weight ratio and provide the same load-bearing performance as their conventional counterparts. In fact, due to the lightweight properties of composite material, the company's GRP access covers are about one third of the weight.
David Holmes, Fibrelite's technical director, explains: "Fibrelite is seeing an increasing number of enquiries for GRP custom cover solutions in water and wastewater applications and more specifically in locations where there are manual handling concerns. Our design and manufacturing capabilities allow us to offer custom turnkey solutions that can replace failing metal and concrete covers in-situ thus eliminating the need for costly installations and extended site closures. The evidence is in the numbers: More than 5000 bespoke covers have been successfully installed in UK, Europe, US, even Antarctica".
Traditionally heavy metal and concrete covers are also prone to corrosion, with water/sand ingress being a major problem for operators and site owners. In the long-term, this can lead to costly damage.
In contrast, GRP composite covers require little maintenance and are resistant to corrosive materials – making them suitable for many drainage and sewerage applications.
Furthermore, composite covers can be designed to fit almost any size, shape, aperture and load rating requirement – enabling effortless like-for-like replacement. It is even possible to specify different colours and custom covers that feature a specific logo or branding.
www.fibrelite.com
OTHER ARTICLES IN THIS SECTION