ARTICLE
Dust free workshop
18 September 2017
Devonshire Pine have completed the installation of 4 large VertEx dust extraction units, creating a wide area dust control zone in previously unused warehouse space.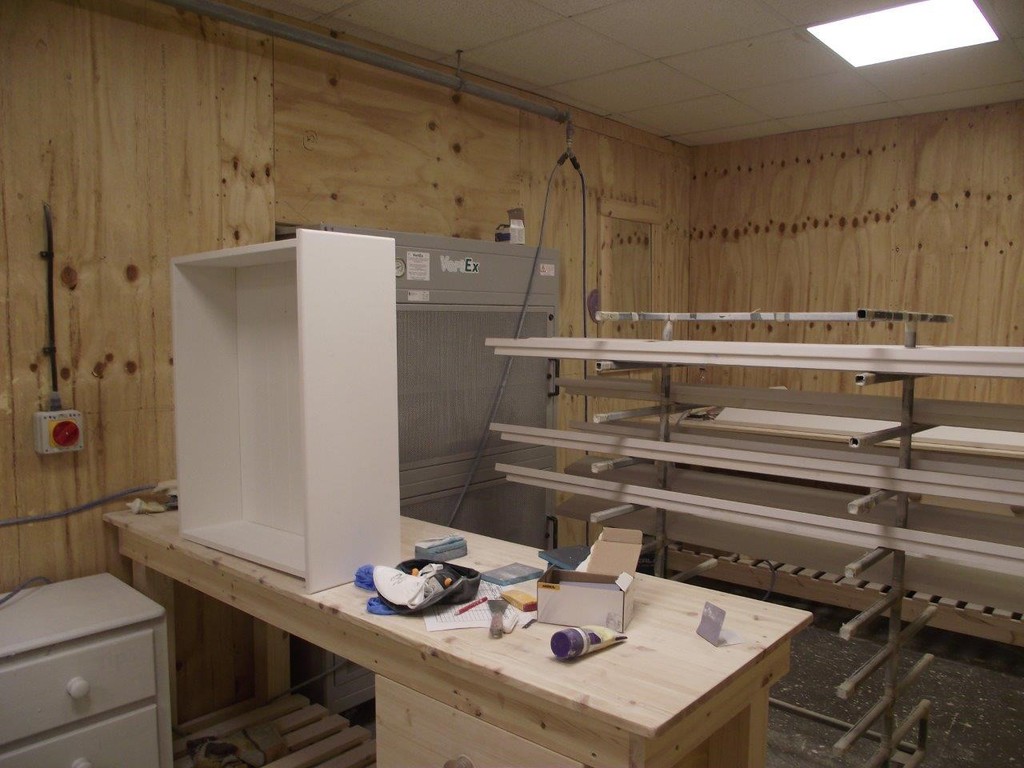 Devonshire Pine are one of the largest employers in North Devon and manufacture a wide range of quality pine and oak furniture. When faced with a dust issue in their finishing shop, they contacted AirBench, who were asked to specify a solution that not only solved the dust issue but also worked within Devonshire's space constraints. Because of these constraints, and the size of the items being worked, traditional extraction systems had proved ineffective.
Devonshire were already familiar with AirBench products and are a long-standing user of AirBench downdraught benches for smaller components such as drawer fronts. AirBench recommended the installation of multiple VertEx modular dust extraction systems. VertEx units are self-contained, so no installation or ducting was required, and as they run from a standard single phase supply, existing wiring could be used.
The new VertEx solution extracts and filters in excess of 15,000m3/hr of air, with a total power consumption of less than 3kw. The finishing shop at Devonshire is now noticeably cleaner, with consequent improvements to employee safety and product quality.
OTHER ARTICLES IN THIS SECTION