Drive-away prevention system
18 September 2017
Convenience foods manufacturer Greencore has installed Castell's drive-away prevention system Salvo at four UK sites. The interlocking device is providing loading bay safety at Greencore's Kiveton, Warrington, Wisbech and Park Royal facilities.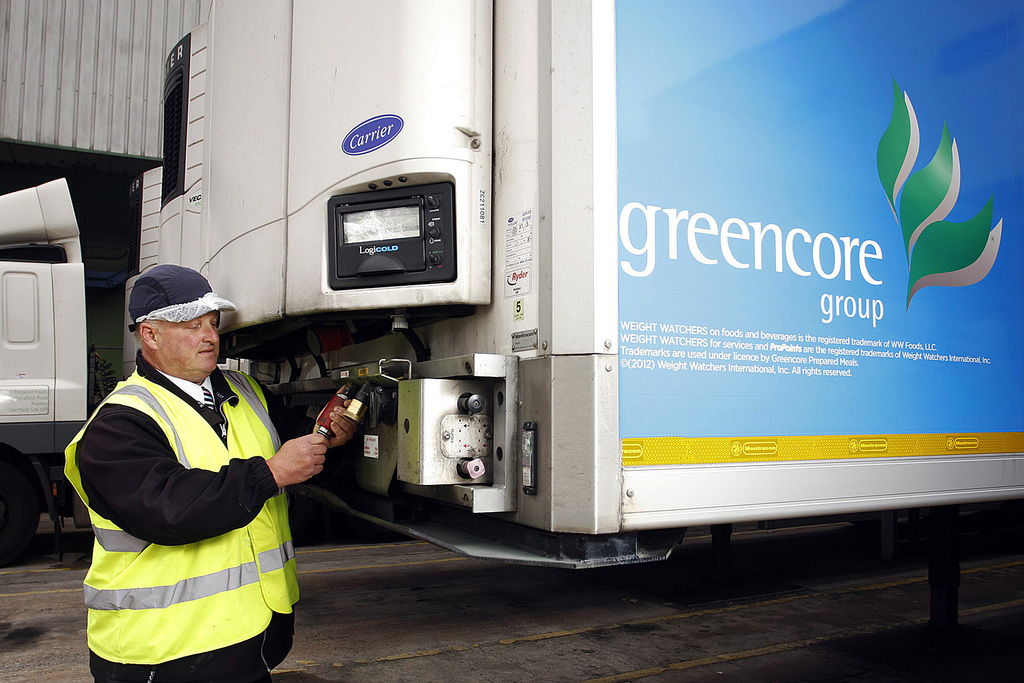 Part of the risk assessment process identified a potential for a drive-away from the loading bays. Although Greencore had systems and procedures in place to prevent this type of occurrence, the company investigated several potential safety systems to negate the risk, before deciding that Salvo was the right choice.
"Castell gave us the most competitive price and their product was the best suited to the task in hand," said Simon Chamings, safety, health and environment officer at Greencore Kiveton. "Since installing Salvo we've had absolutely no problems whatsoever."
Dave Massey, Greencore Kiveton's transportation shift manager and a former HGV driver, added: "In terms of loading bay safety, it's the best thing I've ever seen."
The shunter fits a Salvo Susie lock to a trailer's exposed emergency airline, which immobilises the trailer and releases a key from the end of the Susie. The shunter then inserts the key into the SCP+ control panel unit next to the bay door. Turning the key powers up the bay, and illuminates a green beacon inside the warehouse and a red one in the yard. While the bay door is open, the key remains trapped in the SCP+ and therefore the trailer cannot be moved. When loading or unloading has been completed, the process is reversed.
www.healthandsafetyevents.co.uk
Stand N1
OTHER ARTICLES IN THIS SECTION