Stay safe with Seaward PAT 'superhero'
26 June 2017
A leading manufacturer of PAT testing equipment has showcased its 'superhero' device at Safety & Health Expo 2017.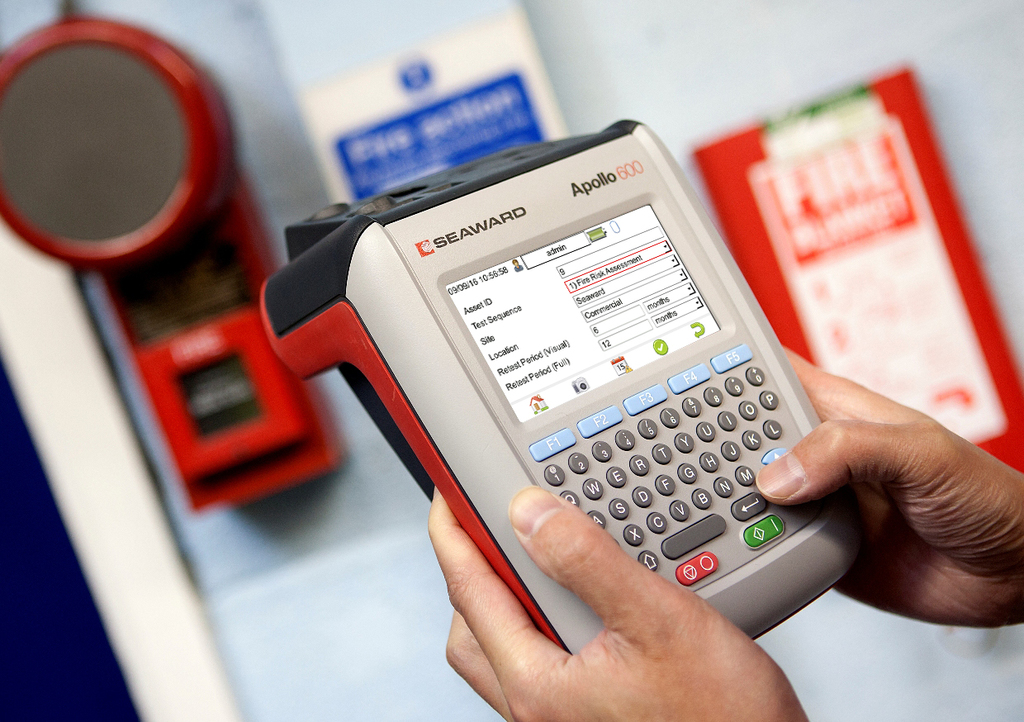 North East-based Seaward called on attendees to make the most of its Apollo range to meet their responsibilities for workplace health and safety.
The company's Apollo 600 device – the self-styled 'superhero' of PAT testing – helps duty-holders and contractors complete a range of workplace compliance tests.
This advanced testing device is the first to integrate PAT testing with risk assessment so users can comply with the latest IET Code of Practice.
It can also be configured by the user themselves, allowing testing and inspection reports tailored for health and safety engineers.
When configured, both the Apollo 500 and 600 can conduct various PPM and PPE test programmes, including ladder checks, emergency lighting, vehicle inspections, Legionella and many more.
Speaking at Safety & Health Expo in London, Seaward's Field Sales Manager Richard Slade said: "It's been excellent talking to duty-holders and contractors about the benefits of using our PAT superhero.
"At Seaward we're proud to offer a range of devices that meet the needs of engineers from all walks of business.
"That's why we design products with varying capabilities, from the simple no-nonsense PrimeTest 50 to the comprehensive Apollo 600."
The Apollo 500 and 600 series provides a fast and simple safety management solution for any workplace test or inspection including PAT testing, PPE, emergency lighting checks and other preventative maintenance programmes.
Used with PATGuard 3 software, the Seaward range of portable appliance testers provides a total solution to recording, storing and managing workplace tests and inspections in addition to PAT testing regimes.
This year Seaward celebrates 35 years of keeping people safe through electrical safety test equipment.
To request your free demo, visit www.seaward.co.uk.
OTHER ARTICLES IN THIS SECTION