ARTICLE
Technology to slow you down
02 June 2017
Redhill-based signage specialists Messagemaker has unveiled two new LED signs which will be used to improve road safety and reduce traffic speed.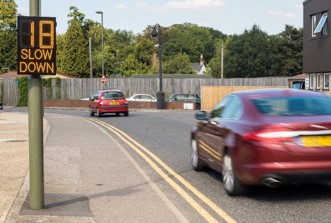 The introduction of the new signs follow statistics from the World Health Organisation (WHO) which showed that 24% of all UK traffic accidents were as a result of speeding.
Messagemaker, part of the Stocksigns Group, has over twenty years of experience with standard and specialist LED displays. They have supplied bespoke signs to Barclays, Williams F1, London Heathrow, Gatwick Airport , Excel, Tesco, Selfridges and many more.
The new Speed Awareness Message (SAM) and Speed Limit Reminder (SLR) systems, built in the UK, are mounted to road-side posts and alert motorists who are speeding excessively. The SAM systems work by telling a driver the speed they are doing and warning them to slow down. The SLR signs display the speed the motorist should be travelling. By alerting drivers to the speed they are travelling, they will help improve safety and reduce road traffic accidents.
OTHER ARTICLES IN THIS SECTION