ARTICLE
Nursery bags UK first for first aid skills
03 April 2017
Brown Bear Childcare in Bredbury, Stockport, has been the first nursery in the country to be awarded an 'In Safe Hands Award' accreditation from the First Aid Industry Body (FAIB).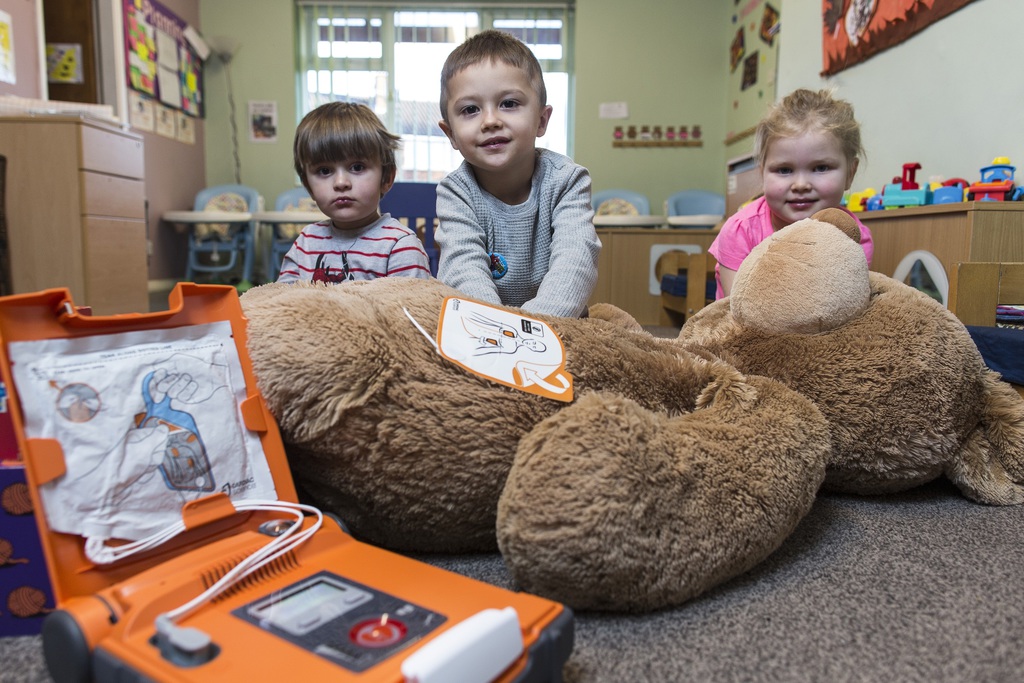 To qualify for the award a minimum of 35% of its nursery staff had to complete the 12-hour Full Paediatric First Aid training course and a further 35% of staff had to successfully complete the 6-hour Emergency Paediatric First Aid training course.
The scheme is backed up by official compliance information and a framework of refresher training to ensure standards are being maintained.
Also covered in the training is a fun introduction to first aid for young children called Flat Stan First Aid to help them develop skills from an early age – proven to make a difference.
Wendy Hartley, director of Brown Bear Childcare, was presented with the award by Ian Kershaw MBE, MD of FAIB, with Shaun Ingram from defibrillator manufacturers Cardiac Science and local safety campaigner William Wragg MP also attending.
Wendy said: "The In Safe Hands scheme is a trusted and affordable way of teaching lifesaving skills to my front line people and I think is essential training for all. The health and wellbeing of the children in our care is our number one priority. Through the scheme we now exceed Government guidelines in this area which is very reassuring for everyone associated with us."
For more information on how you can get involved with paediatric first aid training from the FAIB please go to http://www.faib.co.uk/safe-hands-award.
OTHER ARTICLES IN THIS SECTION