ARTICLE
Starshot compact high output LED luminaire for internal and external use
04 November 2016
Waveguide Lighting has announced its new Starshot sealed luminaire, designed for use where precise light levels and high uniformity are required.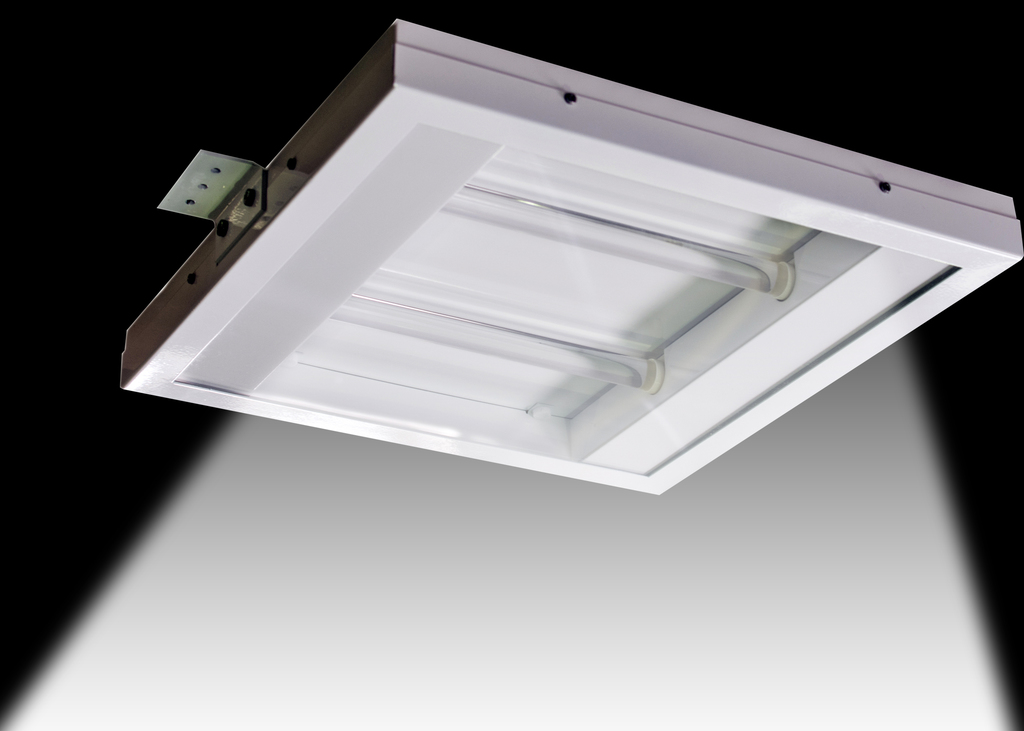 It is available with IP40 sealing for internal use in food hygiene standard applications, general manufacturing and warehousing, and in IP65 versions for external installation in applications such as canopy lighting, flood lighting, perimeter illumination and walkways. Measuring a compact 400 x 400 mm and suitable for surface mount, recessed or chain fitting, four standard outputs are available. Starshot is mains powered, with power consumptions of 43 to 107 W giving light outputs ranging from 5156 to 12958 lumens at a colour temperature of 5700 °K with a CRI of 75. For comparison, a 100 W incandescent bulb has a light output of around 1500 lumens. The estimated L70 lifetime is 109,000 hours, achieved through low junction temperatures for longevity and reliability, giving outstanding mean time to replacement as well as around 80% energy savings compared with alternative traditional lighting.
Waveguide Lighting's patented end lit rod technology with the LEDs are located at each end of the solid, optical grade acrylic rod, ensures that the LEDs are hidden from direct view, reducing glare substantially. The width, shape and angle of the light beam is controlled using a reflector to direct it exactly where it is needed, optimising the light distribution to the specific requirements of the installation.
OTHER ARTICLES IN THIS SECTION