ARTICLE
Bright idea
19 July 2014
A leading document management company has reduced its lighting energy consumption by 80% thanks to a new LED solution from MHA Lighting.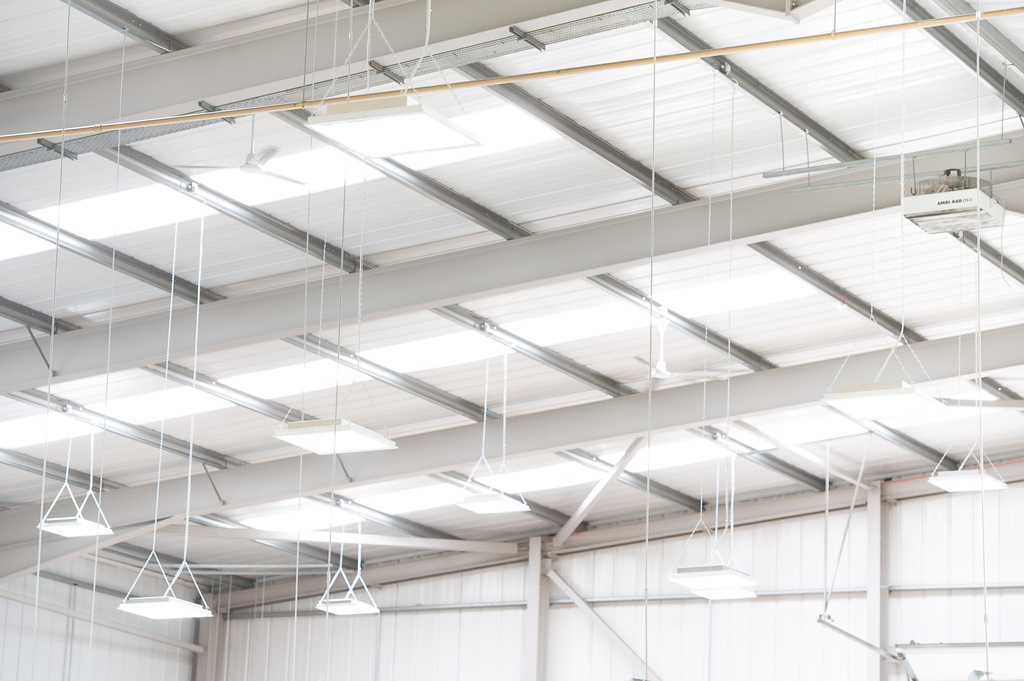 Synertec, with sites in Warrington, St Albans and Bristol, is one of the first organisations within the UK to have installed the revolutionary new LightStar LED luminaire from MHA.
Thanks to their efficient new LED technology, MHA was able to reduce overall lighting energy consumption by 80% across all three sites – a staggering lifetime saving of £509,000 and a 1,921Tonne reduction in Co2.
At the same time Lux levels in all areas of each facility were improved, with the LightStar product delivering 500 lux to Synertec's machines, 400 lux to the floor and 200 lux to the shelves.
MHA Lighting MD Tom Harrison said: "Our new LightStar luminaire is undoubtedly one of the most ruthlessly efficient products on the market.
"We believe it is unrivalled in light quality and distribution and energy efficiency. It is also incredibly versatile – allowing the client to select from a range of wattages (15 to 121w) to deliver between 100 to 123 lumens per circuit watt and providing a total lumen output of between 1845 and 12100.
"Combining this high performance with un-rivalled light distribution from the luminaire enables us to install fewer fittings too, creating a multiplier effect in terms of energy savings and payback periods for clients like Synertec.
"We are delighted that this has been such a successful project. It has been a pleasure to work alongside the Synertec Team in devising a 'made-to-measure' lighting scheme that really matches Synertec's requirements.
"To see such fantastic results from the LightStar fitting is incredibly rewarding and that coupled with the results for Synertec means that this has been a victory for all parties."
The LightStar 204 and 205 luminaires replaced 142 400w (without ballast) Metal Halides. The LightStar 204 specified at Synertec is just 85w (inclusive of ballast) and the LightStar 205 is just 120w (including ballast). Both light engines can be driven however at a range of wattages to increase or decrease light levels.
The fitting's 66,000 hour minimum life span means that there is no need for regular maintenance and this lifespan can further be increased to a minimum of 109,000 hours if the driver is replaced at 66,000 hour point.
Tom Baldock, Synertec's project and facilities manager, said that switching to LED lighting was part of the forward-thinking company's strategy to improve light levels across their sites whilst ultimately reducing associated energy costs and Co2.
OTHER ARTICLES IN THIS SECTION