Home
>
Remote alarm management
Remote alarm management
03 November 2016
By implementing ProcessVue alarm management software from M.A.C. Solutions at its Bacton and Zeebrugge gas terminals, Interconnector UK (IUK) can now perform accurate alarm analysis across the two terminals and gain an accurate picture of the number of alarms operators have to deal with.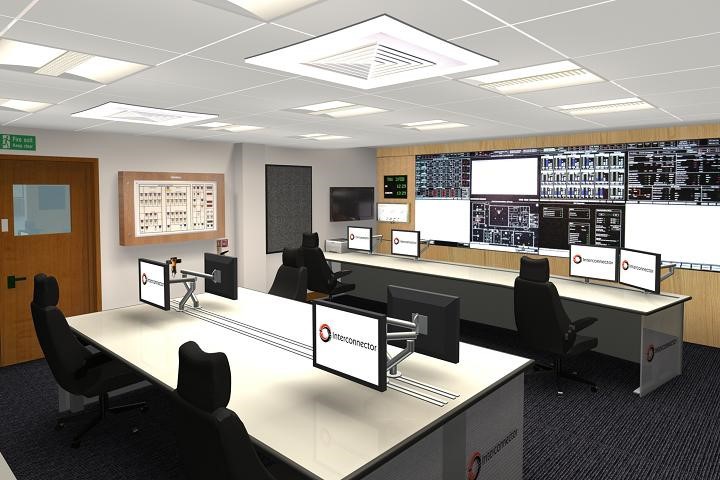 IUK is a joint venture company that owns and operates the only physically bi-directional gas pipeline between the UK and Continental Europe. The company is dedicated to the safe, efficient and flexible transportation of natural gas.
IUK's commercial operation is based in central London with terminals at Bacton in the UK and Zeebrugge in Belgium, joined by a 235km pipeline running under the southern part of the North Sea.
IUK carried out an independent alarm system 'Health Check' and GAP Analysis to benchmark against the EEMUA 191 guidelines – the globally accepted standard for good practice alarm management. With two separate SCADA systems and no central alarm analytics, it was identified that its current alarm system required improvements to comply with the guidelines.
As well as the GAP Analysis, IUK also carried out a market assessment of current alarm management products using the following criteria: Functionality, hierarchy, flexibility, scalability, support and cost. ProcessVue from M.A.C. Solutions scored highest, with its flexibility and the company's transparency and willingness to work with IUK all key factors in its selection.
ProcessVue's suite includes an Alarm Historian, Alarm Analytics and a Master Alarm Database. The software is modularised, scalable and built using modern technologies.
Ease of use has been the development philosophy of ProcessVue. ProcessVue also contains a fully configurable report scheduler allowing the administrator to select single or groups of reports, the desired timeframe and output method (email, file or print). Once it is configured correctly, the software delivers the information you want, when you want it.
The environment at IUK raised many challenges. There are two SCADA databases located on different continents and in different time zones, which needed to be 'stitched' together in chronological order for analysis.
M.A.C. Solutions installed ProcessVue Collector software at both ends of the pipe. The collector has the function of sucking the data out of the local SCADA database. The existing wide area network VPN between the two sites was utilised to transmit the data from Zeebrugge to the ProcessVue Archiver software at Bacton. The Bacton collector does the same locally. The Collector looks for an ascending Record ID within the SCADA database to keep track of where it has read up to. During testing, M.A.C. discovered under certain circumstances this Record ID could be reset by the SCADA, which confused the Collector. Other behavioural issues with the SCADA were also discovered and so the Collector software had to be modified to handle each scenario.
The ProcessVue Archiver has the responsibility of receiving the cleaned data from both collectors and storing it into a local SQL database after parsing. Parsing is the act of separating each message into its individual components. For example, the mode of operation needed to be identified, flow mode, who was in control, which unit the alarm came from, etc. All of this is achieved with parsing. Each element is stored in a specific field within the ProcessVue database and is available to see using the ProcessVue Client.
M.A.C. Solutions configured the Client to show alarms from each Unit using 'Windows'. Additional Windows were then created containing all the Alarms when Bacton are in control, and all alarms when Zeebrugge are in control. This allows IUK to perform accurate alarm analysis across different units and to get an accurate picture of the number of alarms operators have to deal with.
Rob Gibson, instrument and controls engineer at IUK, said: "IUK is just starting its journey down the alarm improvement process using ProcessVue Analyser to accurately identify alarm loads, floods, nuisance alarms, priority distributions, durations, time in alarm analysis – to name just a few reporting topics. IUK now has an alarm reporting tool that it can trust and use to support it during regulatory inspections, incident investigations, maintenance cycles and shift handovers.
RELATED ARTICLES
No related articles listed
OTHER ARTICLES IN THIS SECTION