ARTICLE
Alarm management services
07 May 2015

M.A.C. Solutions, developer of the ProcessVue software range, has launched a new suite of alarm management services.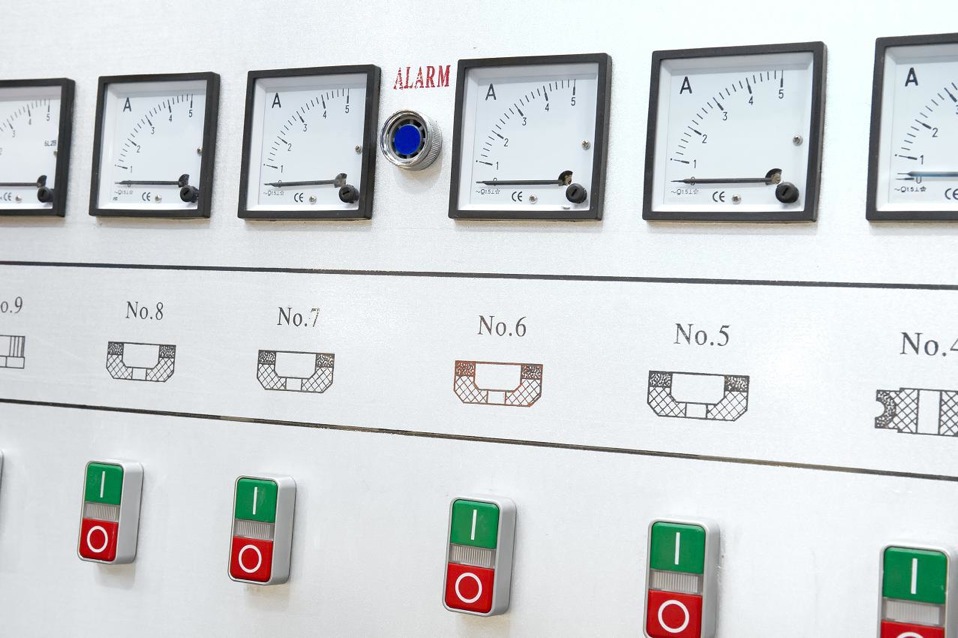 The new range includes alarm management benchmark assessments, alarm philosophy, alarm rationalisation, nuisance alarm remediation, advance alarm handling techniques, and alarm management training.
Ian Brown, Alarm Rationalisation and Services manager at M.A.C. Solutions comments: "With the recently published IEC 62682 alarm management standard and Seveso III European Directive [enacted through the COMAH 2015 regulations, effective from 1st June 2015] there is an increasing need for companies to focus on alarms and alarm management, regardless of the maturity of their alarm management system.
"The new suite of alarm management services from MAC Solutions delivers end-to-end consulting services that guide customers through the alarm management lifecycle, from benchmarking and assessments through to alarm rationalisation and training. These services will therefore appeal to a wide range of process industry customers, particularly upper and lower tier COMAH-regulated or FDA-regulated sites. Target sectors include oil & gas, petrochemicals, chemicals, pharmaceuticals, power stations and food processing. It doesn't matter what the customer's process is or what type of plant-wide control systems they have in place, our alarm management services are vendor-independent. If there is a need to manage and resolve alarm issues on site, we can help."
In order for companies to understand whether or not they have an alarm management problem, they must first carry out an audit of their complete alarm management system. The Benchmark Assessment service from MAC Solutions considers every aspect of alarm management at the site, quickly identifying any gaps that may exist in the management of alarms. A report is produced that is focused on driving forward improvements applicable to the site based on prioritised recommendations and action plans.

Fundamental to the success of any alarm management initiative is the creation of an Alarm Philosophy. This is something that industry regulators expect sites to have. MAC Solutions can help guide customers through the process of developing their Alarm Philosophy site document, or can author it on the site's behalf.

If a site has too many alarms, the alarm rationalisation service can help to remove unnecessary alarms from the alarm population, correctly prioritising those alarms that remain, as well as creating an Alarm Response Manual. A successful rationalisation program will deliver not only improved compliance with regulatory obligations, but will also improve production through better operability and fewer plant upsets. 

Whilst very common in modern alarm management systems, nuisance alarms devalue the usefulness of alarm systems. M.A.C. Solutions can help by either providing regular monthly reports based on supplied alarm data that highlight nuisance alarms and possible remedies, or by working with the customer on-site to identify and resolve the problem alarms.

Even if a site has already rationalised its alarms and is managing nuisance alarms, there may still be too many alarms within the system. If this is the case, M.A.C. Solutions can help address this situation by helping to further reduce the alarm load by considering and applying advanced alarm handling techniques such as alarm grouping, logic-based alarming and dynamic alarm masking.
Training 
M.A.C. Solutions offers a range of alarm management training courses to provide practitioners with an understanding of alarm management and how this can be implemented at their site. This includes providing site operators with an understanding of their roles and why there is a need for alarm management.
ProcessVue software training courses are also available to help operators get the most out of the software and to help system administrators configure and manage their ProcessVue installation.

ProcessVue is a suite of software that provides clear, relevant and prioritised information to plant operators, supervisors and managers, enabling them to make better-informed decisions about processes and plant safety. The software combines the latest communication, data logging and reporting technologies with more than 25 years' experience in design and implementation of Alarm Management software. ProcessVue can be used as a standalone application or to bring together multiple disparate systems onto one common platform. The software monitors and logs alarm systems, aiding companies in identifying nuisance alarms and generating the information they need to know about the system's performance.
IMAC is an alarm management software package that was withdrawn from sale in June 2013. MAC Solutions offers ProcessVue as an alternative, drop-in replacement, which is written and supported by the original IMAC team.
For more information on alarm management products and services, please visit www.processvue.com or telephone MAC Solutions on 01527 529774 or email
 sales@mac-solutions.co.uk

OTHER ARTICLES IN THIS SECTION