Flame retardant coveralls
22 September 2016
The value Dickies Every Day range is to be joined by two much-awaited coveralls: The FR24/7 and the FR24/7TP, which are claimed to be probably the best value overalls of their type on the market.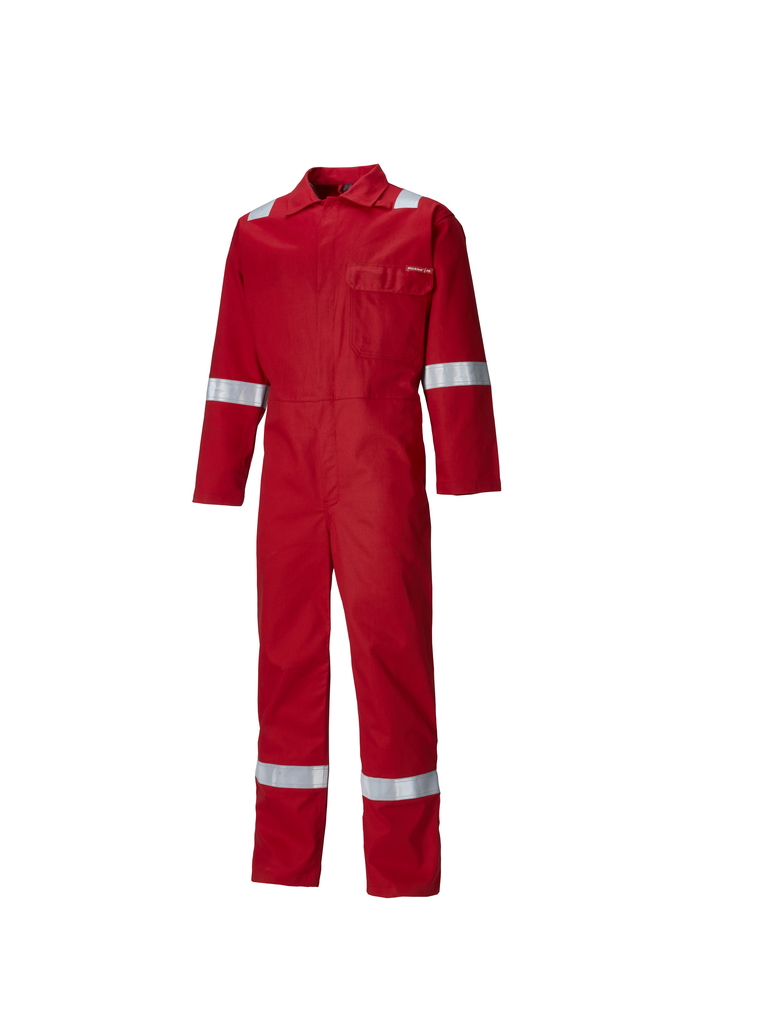 Both offer protection against heat and flame, and are specially designed with antistatic fibre to guard against electrostatic discharge. Radio/gas detector loops add another layer of safety checking. They are suitable for use by welders and in offshore environments and chemical plants.
The FR24/7TP has Nordic-style reflective tape around the shoulders, arms and legs, which ensures enhanced visibility while offering flame retardant technology, making this a garment that offers safety and security at work.
Dickies garments are available in a full range of chest sizes, offering a great fit and complete comfort for the wearer, which is important when being worn for long periods at a time in testing conditions. Both the FR24/7 and FR24/7TP are also available in 'regular' and 'tall' sizes.
OTHER ARTICLES IN THIS SECTION