ARTICLE
Industry urged to improve fall protection
22 September 2016
The ultimate goal of fall protection is to continually improve the safety of people who work at height. The team at MSA Latchways believes the fall protection industry can only be successful in this mission if it continues to take great strides forward.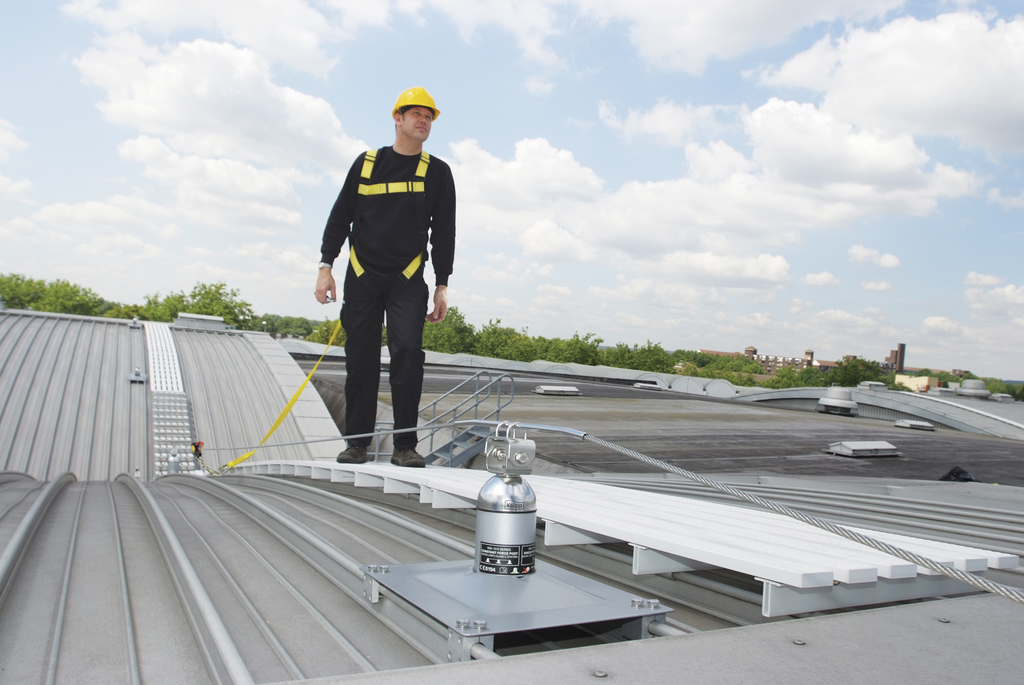 "To do this, a three-pronged approach is required," says Tim Bissett, technical manager for the range. "A focus on regulations, compliance and engineering innovation. Representative test methods are the only way to ensure the best work at height solutions."
In order to develop the best fall protection solutions, a deep understanding of the engineering behind them is crucial. Consideration of the application - what it's for, how and where it will be used - is a must, along with how users interact with the system. MSA invests in research and new product development to bring the world's most advanced engineering trends into the fall protection industry.
EN 795 standard governs the testing of anchor devices. The most recent update, EN 795:2012, is becoming more widely recognised across Europe and has recently been published in the Official Journal of the PPE (Personal Protective Equipment) Directive. The Magenta Book' - ACR[M]: Testing of Roof Anchors on Roof Systems - provides additional guidance. An imminent update will recognise improved test methods and a focus on multi-user solutions.
Fall protection products also need to be tested in real world situations to guarantee performance, ideally covering: Intended purpose, representative roof test, dynamic drop test, multi-directional testing and re-testing.
Tim Bissett summarises the challenges by saying: "As an industry we must put engineering at the heart of how we do business, embrace the very best standards and employ more specific test methods. Only then can we ensure the best possible outcomes."
OTHER ARTICLES IN THIS SECTION