What to wear on site this winter
11 November 2016
Snickers' latest 48 page free magazine introduces the newest working clothes for winter.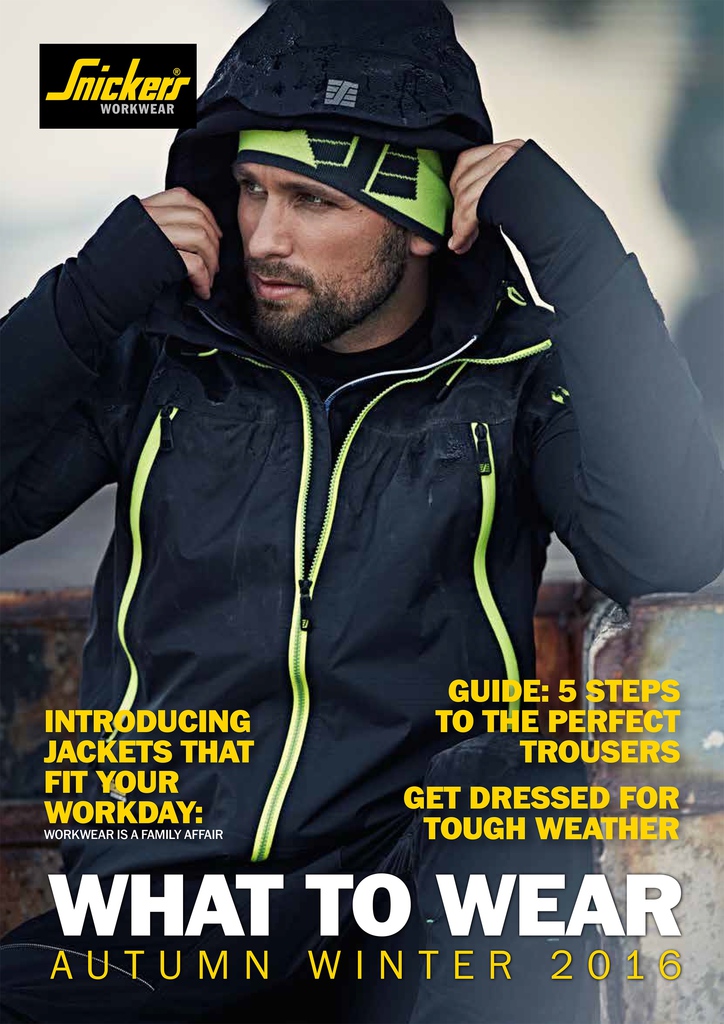 Whatever trade you're in, there's something precisely for you in the Snickers range including trousers, jackets, tool vests, shirts, underwear, accessories and tool carriers.
There's also advice on choosing the right work trousers and jackets to suit your trade including RUFFWork, LITEWork, FLEXIWork and ALLROUND workwear. Delivering impressive functionality, comfort and protection, these working clothes are equipped for any task at hand.
Complemented by Snickers Profiling and Embroidery services and an extensive range of garment sizes, Snickers' Workwear System delivers a solution to make every man and woman's work day easier and safer.
OTHER ARTICLES IN THIS SECTION